House Oversight Committee Chair James Comer (R-KY) has accused the Biden Administration of obstructing the House's impeachment probe by withholding 99.98 percent of emails sent by President Biden, including thousands written under aliases.
The emails are being held by the National Archives and are relevant to the impeachment inquiry into President Biden. The email aliases — "Robert Peters," "Robin Ware," and "JRB Ware" — were used to discuss business and share government information with Hunter Biden and two associates, Eric Schwerin and Devon Archer, Comer's office has revealed.
The Southeastern Legal Foundation recently filed a lawsuit calling on the organization to release roughly 5,400 emails. Comer requested that the National Archives to release all communications in which then-Vice President Joe Biden used any of the three pseudonyms.
"Joe Biden has stated there was 'an absolute wall' between his family's foreign business schemes and his duties as Vice President, but evidence reveals that access was wide open for his family's influence peddling," Comer wrote in a statement this past August. "The National Archives must provide these unredacted records to further our investigation into the Biden family's corruption."
On Tuesday, Comer told Just The News that the National Archives had identified 82,000 pages of emails where then-Vice President Joe Biden used a fake name. The Biden White House has only cleared 14 pages as of this report, however, refusing to comply with multiple Oversight Committee requests for documents.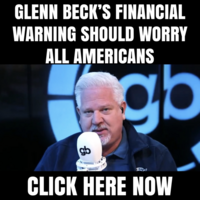 "This lack of transparency from the self-identified 'most transparent administration in history' is looking more like obstruction every day," Comer said. "Congress needs full access to these records and others as part of our investigation into Joe Biden and the Biden family's corruption."
"The House Oversight Committee will continue to use the power of the gavel to obtain records necessary to our investigation," he concluded.