Details surrounding the sudden death of a chef to former President Barack Obama are continuing to leak out as good government advocates extract new information from the Massachusetts State Police.
According to Judicial Watch, video evidence has emerged showing chef Tafari Campbell and an unidentified person walking along the shoreline of Edgartown Great Pond on Martha's Vineyard where just moments later Campbell reportedly lost control of his paddle board and drowned.
Additionally, a 911 call reporting the incident was left off the call logs. Asked why, Vineyard Police Chief Bruce McNamee said the call could have gone through the department's business line.

Officials to date have claimed that President Obama and his family were nowhere near the property at the time, though that narrative has been contradicted by newly released documents from the State Police showing that Obama was interviewed locally shortly after Campbell's death. The report states that the former president arrived via motorcade and gave a witness statement. Most other details in the report were redacted.
The report adds that a "cold, wet woman" arrived shortly after and presented herself as a "witness" to the drowning, according to The Western Journal. This eyewitness was interviewed a second time the following day, also at the Obama residence with the former president present.
This third party claimed to have seen Campbell "fall off his paddleboard, began splashing and became extremely panicked, yelling for help and subsequently went underwater very quickly." Shortly afterward, she said, he "disappeared into the extremely murky" water.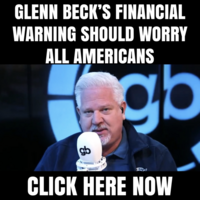 The female witness may have accompanied Campbell to the paddle board station, captured on video, shortly before Secret Service agents could be seen rushing into the water to try and rescue him. No one privy to the investigation has stepped forward to suggest who the woman may be.
The death of Campbell reminded observers of a similarly questionable death of a chef to Hillary Clinton back in 2015. Walter Scheib, 61, was killed while fishing in New Mexico and went missing for over a week before rescue authorities were able to locate his body. Cell phone data obtained by the New Mexico Department of Public Safety at the time suggested Scheib encountered treacherous conditions near the Yerba Canyon and the mountainous Lobo Peak which had just seen a thunderstorm.
No explanation for how Scheib came to be lost, or what he succumbed to, was ever given.