Billionaire democratic donor George Soros is funding an "army" of TikTok personalities to push Joe Biden's re-election campaign, praise left-wing causes and trash conservatives, according to documents and social media posts reviewed by the New York Post.
From 2020 through 2021, Soros' Open Societies Foundation donated $5.5 million to the nonprofit Accelerate Action Inc., which then funneled at least $300,000 in 2022 to another nonprofit, Gen Z for Change, which employs more than 500 "activists, organizers and creators." The group's activists routinely push for "climate justice, racial justice, indigenous rights and gender equality," among other things, according to the group's website.
The Biden Administration has routinely employed Gen Z for Change to talk up its policy goals and achievements on social media.
In one notable example, the White House hosted a number of social media personalities for a briefing on the war in Ukraine in June of 2022. 18-year-old TikTok influencer Ellie Zeiler — who boasts more than 10 million followers on the platform — then produced a video in which she talked down surging inflation and attempted to shift blame for high gas prices on Russia. "We're getting out of a two-year pandemic. When use goes up, price goes up," Zeiler said in her video. She then mentioned that her call with the White House covered the situation in Ukraine and how that impacted things here in America. "Now with Putin starting this horrific fight between Ukraine and Russia, nobody wants to work with him and do international trade."
During the June 2022 meeting, Gen Z social media influencers were also "briefed" on Biden Administration COVID policy and climate change. They also sat in on presidential meetings, according to a report from the Washington Post.
Gen Z for change was later invited to the signing of the "Inflation Reduction Act" as a reward for their efforts.
"We are unequivocally supportive of Medicare for all, the Green New Deal, Palestinian liberation, [and] a plethora of progressive policies that a vast majority of Gen Z supports," group founder Aidan Kohn-Murphy said in a message posted Wednesday. Kohn-Murphy has also overseen partnerships with the Democratic National Committee and the White House, according to his biography.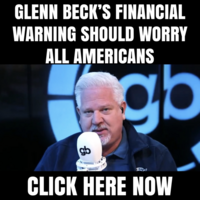 The White House has "TikTok influencers" telling their audiences that high gas prices are Putin's fault. pic.twitter.com/BMsdunyJI2

— Circe (@Circe_Gilligan) March 15, 2022
According to documents reviewed by the New York Post, roughly two-thirds of Accelerate Action's $8.3 million from 2020 through 2021 came from Soros' foundation. Accelerate Action is the only nonprofit that has donated to Gen Z for Change, according to publicly available tax records.
"We believe that more, rather than fewer, voters, including among younger and historically marginalized communities, should be empowered to participate in America's democracy through free and fair elections. We're proud to support organizations working with new technologies to spur civic participation and help enable more inclusive, just, and open societies," an Open Society Foundations spokesperson said when approached for comment.