Nikki Haley's team is accusing the campaign for former President Donald Trump of leaving a birdcage and bag of feed at her hotel room door over the weekend, a charge which Trump world denies but has nonetheless played off of his "Birdbrain" nickname for his rival.
On Sunday night, a campaign account for Haley posted on X a photo of the birdcage and feed and accompanied it with the hashtags "#PrettyPatheticTryAgain" and "#YouJustMadeMyCaseForMe." The post garnered over 1,500 reposts as of Monday morning and has left commentators wondering whether the stunt was done by the president's team, his civilian supporters, or the Haley campaign itself in a bid for more exposure.
After a day of campaigning, this is the message waiting for me outside my hotel room…#PrettyPatheticTryAgain#YouJustMadeMyCaseForMe pic.twitter.com/htbSumo58r

— Nikki Haley (@NikkiHaley) October 1, 2023
The curious gift was left with a note claiming the Trump team was responsible, though no credit has been taken. It remains to be seen whether the Haley camp will try to track down the source of the package.
The origin of Haley's moniker came from a Truth Social post by Trump following the dismal GOP debate last week in which he accused the onetime aide of backtracking on her promise to never challenge him for the party's presidential nomination.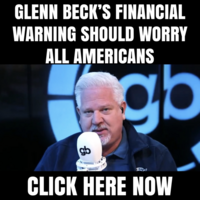 "MAGA, or I, will never go for Birdbrain Nikki Haley. No loyalty, plenty of lies! 'I will never run against our great President,' she said,'he has done an outstanding job.' To which I responded, 'How nice of you to say, Nikki,' knowing full well that her words mean nothing," Trump wrote.
"She even came to Mar-a-Lago with her family, 'bearing gifts.' Anyway, Birdbrain doesn't have the TALENT or TEMPERAMENT to do the job. MAKE AMERICA GREAT AGAIN!" he added.
As the qualifications for making the GOP's debate stage have grown stricter, Haley now finds herself running up against poor polling that threatens her ability to make future televised appearances. The former U.N. ambassador barely qualified for the stage last Wednesday when candidates were required to achieve three percent in two national polls or one national poll and two state-level polls, and she is currently polling behind President Trump, Ron DeSantis, and first-time candidate Vivek Ramaswamy.
President Trump has already publicly stated he will be skipping the GOP's third debate, a sign that he views Haley and his other competitors as non-threats while he positions himself to take on President Joe Biden in next year's general election.