The third day of former President Donald Trump's New York civil trial was pockmarked by a brief outburst from the presiding judge who slammed the bench with his hand and accused the president's legal team of playing to a nonexistent jury and wasting the court's time.
Judge Arthur Engoron, who previously ruled that the 45th president's real estate empire massively overvalued its properties including Mar-a-Lago, grew exasperated as attorneys for Trump grilled a former accountant for the Trump Organization who appeared as a witness for the prosecution. During questioning, defense attorneys attempted to draw Donald Bender, a partner at Mazars USA, into a year-by-year accounting of his books before Judge Engoron lost his cool.
"This is ridiculous," shouted Engoron as he pounded the bench. "Don't waste time," he warned, adding, "Mr. Bender isn't on trial here."
Trump attorney Jesus Suarez was attempting to ascertain why Bender was only recalling facts beneficial to New York Attorney General Letitia James while failing to acknowledge those presented by the former president's team. Suarez's colleague Christopher Kise chimed in, saying they must be allowed to "parse the evidence" with a thorough review of Bender's work for Trump.
Alina Habba, the resident attack dog for the defense, added, "We haven't got one answer from him … he has no memory as we sit here," according to the New York Post.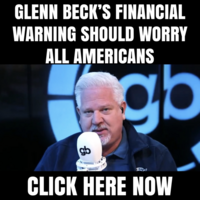 Judge Engoron's patience, wearing thin, accused Kise of pandering.
"Who are you talking to — me, the press or the audience?" he asked.
"There's no jury. I don't know who we're performing for," Kise replied.
President Trump has appeared in court since the trial kicked off Tuesday, often speaking with members of the media outside the courthouse before heading inside. He has accused Judge Engoron of propagating the "witch hunt" against him he says has continued across four criminal trials already.
"This is a railroading and it's the beginning of communism in our country," Trump said Wednesday, adding he believes the case against him is "rigged."
As with all five cases faced by President Trump, scrutiny of the actors has played out in the press. Judge Engoron was seen smirking and mugging for the cameras on the first day of the trial, drawing scorn from the president's supporters much in the same way they have criticized an Obama-appointed judge presiding over one of the Trump's federal trials.
President Trump has pleaded not guilty in New York, Georgia, and several federal cases where he faces 91 counts and more than 100 years in prison if convicted. His prosecution has drawn his faithful base of MAGA supporters even closer, catapulting him into the pole position for the GOP presidential nomination next year.