U.S. and European officials have discussed the parameters of a potential peace deal in Ukraine and what possible negotiations with Russia would entail, according to a report from NBC News.
The conversations have included a broad outline of concessions Ukraine might need to make in order to work out a deal, according to one current senior U.S. official and one former official. Some of the talks, which have been described as "delicate," took place last month when representatives from more than 50 allied nations, including NATO members, met for discussions.
Officials have factored in both the military situation on the ground, as well as waning political support for Ukraine in the U.S. and Europe.
Concerns among U.S. and European officials have heightened as the conflict appears to have devolved into a stalemate with neither side being able to gain ground. Biden Administration officials are also worried that Ukraine is running out of available manpower, while Russia has a "seemingly endless supply," the officials said.
Ukrainian President Volodymyr Zelenskyy is also reportedly losing support and is facing a growing protest movement as a result of open-ended conscription requirements.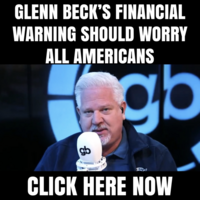 There is also growing unease over the attention the war effort has received in the wake of the October 7 attacks in Israel and the ongoing war in Gaza. Officials fear that the situation in Israel could further weaken political support for Ukraine and make it more difficult to secure additional funding.
According to the report, a growing number of U.S. officials have been using the word "stalemate" when describing the conflict, with many believing that the outcome will be determined by whichever side can field an army the longest. Both sides have largely dug in, with minimal territorial gains that can be measured in yards.
Pentagon officials believe that Ukraine likely has until the end of the year to turn the situation around before the push for a peace deal intensifies.
"Any decisions about negotiations are up to Ukraine," Adrienne Watson, spokesperson for the National Security Council, said in a statement. "We are focused on continuing to stand strongly in support of Ukraine as they defend their freedom and independence against Russian aggression."
Zelensky has pushed back on the prospect of a peace deal and has vowed to continue the fight.