In response to a significant decline in recruitment, the Navy reportedly enlisted the help of an active duty sailor who is also a drag queen to join its "digital ambassador" program. The program aimed to expand its reach to potential recruits through social media platforms such as Instagram.
The Navy was looking for innovative ways to engage with younger recruits, particularly those in Generation Z. They enlisted an active-duty drag queen to take part in a test initiative aimed at using popular social media platforms to reach a broader audience, given the military's significant recruitment challenges.
Yeoman 2nd Class Joshua Kelley, who goes by the stage name Harpy Daniels, revealed that he was invited by the Navy to become its inaugural "Navy Digital Ambassador."
WATCH:
The military has a huge recruiting/retention crisis because they went woke. How did they try to fix it? By going more woke. Meet Joshua Kelley. Drag name Harpy Daniels. U.S. Navy named him Digital Ambassador to recruit new demos to join the Navy. Insane. pic.twitter.com/2DWOAIgWr4

— Robby Starbuck (@robbystarbuck) May 2, 2023
Daniels wrote in an Instagram post from 2022, "I am Joshua Kelley, currently 2nd class petty officer in the US Navy. I identify as Non- Binary and this has been an unbelievable experience since I've joined the Navy. From joining to 2016 and being able to share my drag experience on my off time with my fellow sailors has been a blessing."
"This experience has brought me so much strength, courage and ambition to continue being an advocate and representation of queer sailors!  Come follow me on this journey and see where we go next. Thank you to the Navy for giving me this opportunity! I don't speak for the Navy but simply sharing my experience in the Navy! Hooyah, and let's go Slay!"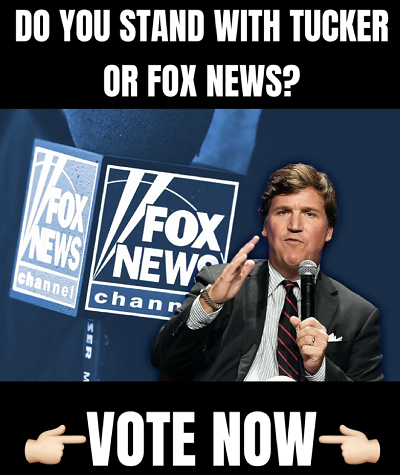 Daniels said the following in an interview with USS Museum Constitution.
USSCM: How did your drag performances shipboard come about?

Kelley: My performance on the ship was from a morale-boosting MWR (Morale, Welfare and Recreation) event. They held a lip sync competition. Knowing this was a regular event, I decided to bring my drag during the deployment because lip syncing and impersonations are a prime performance we do as entertainers. For myself, drag has been a passion, an art, and a way to express myself. The importance of the lip sync event was to raise morale, give us some joy and entertainment. Ship life is difficult. Every day fades into one, and high stress and intensity can bring low morale and can cause suicide and bad behavior…

The entertainment of drag was simply a way that brought this person out of the dark. I'm an advocate for the LGBTQ+ community and being able to do drag is not just for me, but a tribute to many service members who were kicked out, harassed, bullied or worse for being openly gay during Don't Ask, Don't Tell. It shows representation, and that is truly needed for a culture and organization that has shunned us for so long.

USSCM: What are your plans and goals, both as a drag queen and a Navy sailor?

Kelley: My goals as a sailor are to continue working hard, make first (class) and become the first officer in my family. As for drag, I hope to continue performing, building safe spaces for queer individuals, and one day make it on RuPaul's Drag Race as one of the first active service members.
REACTIONS:
I guarantee the Chinese are showing this video to their soldiers so they can mock what our military has become. They will not fear us which makes them stronger.

— 🇺🇸Culture War Report (@CultureWar2021) May 2, 2023
You use this as a recruitment tool you will end up with military that has nothing that would instill fear in the enemy. You will have a recruit that will not be able to fight a well trained, well disciplined and highly motivated enemy with an expectation of victory before an…

— Tim Lewis (@LewisSailingF1) May 2, 2023
I'll take "Toxic Masculinity" for $1,000…

— Patricia Longfellow (@PatriciaLongfel) May 2, 2023
— Shitterella – A Beautiful Shit (@Shitterella) May 2, 2023