The Republican Party has flipped the governor's mansion in Louisiana after state Attorney General Jeff Landry cruised past the required 50 percent threshold in Louisiana's open primary system, eliminating the need for a run-off between the top two candidates.
Louisiana's all-party contest allows for a candidate to win the race outright if they are able to secure more than 50 percent of the vote. While Jeff Landry emerged as the preferred Republican candidate, he was not expected to cross the required threshold in the crowded race that included 16 candidates.
Despite the large number of Republicans in the race, Landry was able to secure more than 50 percent of the vote, which led to the race being called just before 11 p.m. ET on Saturday. Democrat challenger Shawn Wilson ran in second place with 26 percent of the vote, while another Republican, Stephen Waguespack placed far behind with six percent.
Landry — who secured the coveted Trump endorsement and built a strong profile in the state by challenging the Biden Administration on a number of issues — took to X to thank his supporters shortly after the race was called. "Thankful beyond belief. I'm ready to get to work for Louisiana!" Landry wrote.
TOTAL JEFF LANDRY VICTORY

WE FLIPPED LOUISIANA TONIGHT, BY A LOT!

BIDEN +8 DISTRICTS? NAH, SOME FLIPPED TO R+30!

SAY HELLO TO ONE OF THE BEST GOVERNORS OF THE COUNTRY. THANKS, TRUMP!

🔵->🔴 (FLIP) pic.twitter.com/47Os9ZhRSM

— Red Eagle Politics (@RedEaglePatriot) October 15, 2023
Landry's win will put an end to eight years of Democrat rule, as current Governor John Bel Edwards will be termed out in January. The victory also seals a Republican supermajority, as the party currently holds a supermajority in both the state House and Senate.
Louisiana's race was the first of three gubernatorial elections in the nation this year, the others being held in Kentucky and Mississippi. Both states are in very similar positions, with Democrat governors despite Republican control of the legislatures and Senate.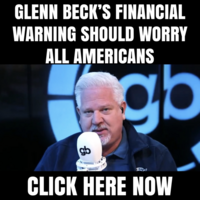 "Today's election says that our state is united," Landry said during his victory speech Saturday night. "It's a wake-up call and it's a message that everyone should hear loud and clear, that we the people in this state are going to expect more out of our government from here on out."