Republican legislators were chastised, ridiculed, and labeled racists for challenging the U.S. government's scrutiny of Afghan refugees. It turns out, however, that their fears that the United States flawed vetting process may have allowed in national security dangers were justified. 
The Department of Homeland Security's Office of Inspector General released a redacted 34-page report confirming that the central border security agency failed to adequately assess, vet, and scrutinize Afghan evacuees who came to the United States after President Joe Biden's bungled military pullout from Afghanistan. 
DHS evacuated more than 79,000 Afghan evacuees under Biden's command between July 2021 and January 2022. 
DHS failed to keep a list of evacuees without documentation and lacked a backup plan for dealing with a massive influx like the one from Afghanistan, the inspector general said. "DHS may have admitted or paroled individuals who pose a risk to national security and local communities." 
The OIG findings confirmed that DHS let in two security threats. They were both arrested within a month of their arrival, but the inspector general said that "dozens" of other refugees had crossed the border undetected despite "derogatory information." 
Thousands of men, women, and children without a first name, last name, or birth date were permitted into the U.S. In addition, 35 evacuees were allowed to fly to the U.S. despite not having travel authorization, and 1,299 evacuees' fingerprints were not gathered as necessary. 
The OIG study determined that if the people had negative records under a different name or DOB, "CBP's use of incomplete or erroneous data would not have returned positive matches from intelligence databases." DHS and CBP can't guarantee they screened, cleared, and vetted all evacuees.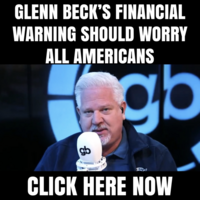 The Department of Homeland Security's inspector general said that until their visas expire, those Afghan refugees who were allowed entry into the United States should be subject to routine vetting to ensure they are safe to stay here. During unexpected circumstances, when biographical information is scarce, the OIG suggested that the secretary of homeland security create a detailed contingency plan to support such emergency scenarios in the future.
The Department of Defense's watchdog told Sens. Ron Johnson (R-Wis.) and Josh Hawley (R-Mo.) it will evaluate claims that hundreds of Afghan evacuees were allowed to enter the U.S. despite being on the department's watchlist. https://t.co/16QmlMMtAj

— The Hill (@thehill) September 9, 2022
DHS disagreed with the OIG's assessment that CBP screened, vetted, and inspected all Afghan refugees entering the United States and did not agree to adopt the OIG's recommendations. The inspector general stated that there was insufficient evidence to support such a claim. 
Shortly after the report came out, White House Press Secretary Karine Jean-Pierre defended DHS, saying, "That very report did not take into account the key steps in that rigorous, you heard from us, rigorous and multi-layered screening and vetting process the U.S. government took before allowing at-risk Afghans to come to the United States." 
Not just DHS may have let in prospective terrorists. Last month, Republican senators Josh Hawley and Ron Johnson wrote to the Department of Defense, demanding that the inspector general investigate whether or not the department had instructed agency employees to skip fingerprint tests and other measures to expedite the evacuation of service members from Afghanistan. 
Despite being on the Department of Defense's Biometrically Enabled Watchlist, 324 persons were reportedly relocated to the United States following an evacuation from Afghanistan, according to the GOP legislators' report. The Department of Defense in February designated 50 Afghan individuals in the United States as possibly serious security issues.