Mark Zuckerberg, CEO of Meta, revealed that, at the FBI's demand, Facebook buried news about Hunter Biden's computer in the weeks leading up to the 2020 election in November. 
On Thursday, Zuckerberg said the FBI had warned staff at the tech giant that the laptop was a vehicle of Russian involvement on a podcast hosted by Joe Rogan. 
BREAKING: Mark Zuckerberg tells Joe Rogan that Facebook algorithmically censored the Hunter Biden laptop story for 7 days based on a general request from the FBI to restrict election misinformation. pic.twitter.com/llTA7IqGa1

— Minds💡 (@minds) August 25, 2022
"The FBI basically came to us and spoke to some folks on our team and was like, 'Hey, just so you know, you should be on high alert. We thought that there was a lot of Russian propaganda on the 2016 election. We have it on notice that basically there's about to be some kind of dump similar to that,'" Zuckerberg said. The CEO did not provide a specific time frame for the meeting. 
The New York Post revealed information from the lost laptop in October, proving that former candidate Joe Biden had lied when he said he had never discussed business with his son "or with anyone else." The emails also revealed that the previous vice president profited directly from Hunter's commercial operations due to close affiliates with the Chinese Communist Party (CCP). 
Just minutes after the news broke, Facebook declared through a spokesman who used to work for the Democratic Party that the business would be "limiting its dissemination on our platform" until independent fact-checkers could verify the articles. 
Without elaborating on which third parties conducted the network's so-called fact check, Zuckerberg said, "I think it was 5 to 7 days when it was basically being determined whether it was false. Fewer people saw it than would have otherwise."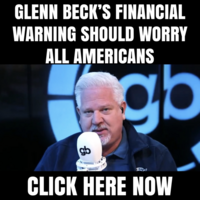 Zuckerberg continued, "We just kind of thought if the FBI, which I still view as a legitimate institution in this country — it's like very professional law enforcement — comes to us and tells us we need to be on guard about something, then I want to take that seriously." This was six years after the FBI's thwarted sham to indict President Trump as a Russian informant. 
Simultaneously, the FBI was engaged in an internal disinformation campaign designed to bury details about Hunter Biden's laptop. 
Wisconsin Republican Senator Ron Johnson issued a leak report from bureau employees on Wednesday, claiming that agency management told investigators to disregard the laptop's contents. 
"After the FBI obtained the Hunter Biden laptop from the Wilmington, DE computer shop, these whistleblowers stated that local FBI leadership told employees, 'you will not look at that Hunter Biden laptop' and that the FBI is 'not going to change the outcome of the election again,'" Johnson wrote in a letter to FBI Director Christopher Wray. Additionally, "these whistleblowers allege that the FBI did not begin to examine the contents of Hunter Biden's laptop until after the 2020 presidential election – potentially a year after the FBI got the laptop in December 2019." 
A similar charge that agency officials offered cover for the Biden family was made in a report published a month before Johnson's by the office of Iowa Republican Sen. Chuck Grassley. 
The public's trust in federal law enforcement has plummeted following the allegations of wrongdoing and a dramatic raid of a former president earlier this month. A Trafalgar poll published on Wednesday found that even a majority of non-religious respondents had lost faith in the Justice Department and the Federal Bureau of Investigation.