According to the Washington Post and NBC News, allies of President Joe Biden are working on creating a legal fund to help out Hunter Biden, the son of the current president, as he faces investigations and legal challenges now that the GOP controls the House of Representatives.
The Washington Post, which first reported on the matter, claimed that the fund could add up to about $10 million dollars, giving Hunter a significant backdrop on which to rely as the GOP starts probing into his alleged influence peddling, particularly his connections in communist China.
NBC, reporting on the effort to help pay Hunter's legal bills, reports that the effort is still in its preliminary stages, as those seeking to help Hunter are trying to decide on what method of fighting back against GOP accusations and investigations will be most effective, with the new legal strategy being a change in tack from the way Hunter and his allies have been dealing with accusations against him up until now. In that outlet's words:
The discussions are in the preliminary stage, and as of now Hunter Biden's legal advisers have not been planning for the potential creation a defense fund to help him pay for representation in the face of GOP investigations they view as unfounded and overtly political.

There have been ongoing discussions within Hunter Biden's circle of advisers about how to respond to Republican probes and accompanying GOP attacks, said multiple people with knowledge of the discussions.

Until recently, the strategy was to exercise caution and restraint, preparing for future moves quietly until the federal criminal investigation into Hunter Biden, which has been run out of Delaware, has reached a conclusion about whether charges will be filed.
While Hunter and his allies have been trying to "exercise caution and restraint", NBC notes that the new legal fund, if created and funded with enough to help Hunter hire some of the best lawyers, would give him the ability to " shift to a more proactive legal strategy in the coming months". What form that new strategy would take is unclear.
The legal fund's creation comes as the sharks start to circle Hunter. Rep. James Comer, for example, recently sent a letter demanding answers from Hunter's art dealer, saying:
"Your arrangement with Hunter Biden raises serious ethics concerns and calls into question whether the Biden family is again selling access and influence."
"Despite being a novice artist, Hunter Biden received exorbitant amounts of money selling his artwork, the buyers' identities remain unknown, and you appear to be the sole record keeper of these lucrative transactions."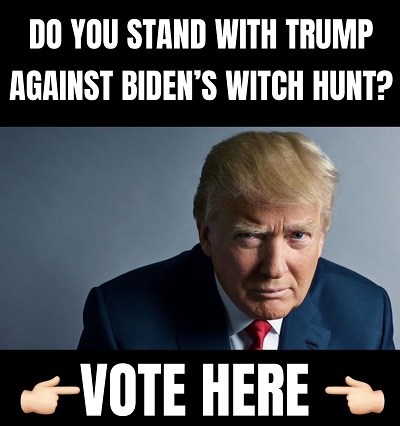 "It is concerning that President Biden's son is the recipient of anonymous, high-dollar transactions—potentially from foreign buyers—with no accountability or oversight (other than you)," the letter went on. "The American people deserve transparency regarding certain details about Hunter Biden's expensive art transactions."
Similarly, Comer and other Republicans are starting to pry behind the curtain of Hunter's alleged influence-peddling operation and are seemingly readying to take action on that front.
So, the fund will likely prove necessary as Hunter tries to stave off those attacks.
By: Will Tanner. Follow me on Twitter @Will_Tanner_1