One of the greatest legends of rock and roll, Jerry Lee Lewis, has passed away at the age of 87, according to a report from Fox News. What's really, really weird about this is that just a few days ago TMZ had written a story saying he had passed, though apparently, at the time, that wasn't true. How strange he would arrive at the Pearly Gates just a few days later.
The pioneer of rock passed into eternity after having suffered from a variety of health ailments over the course of the last few years, according to a press release that was published by his publicist on Friday.
""He was there at the beginning, with Elvis, Johnny Cash, Chuck Berry, Little Richard, Carl Perkins, Fats Domino, Buddy Holly, and the rest, and watched them fade away one by one till it was him alone to bear witness, and sing of the birth of rock 'n' roll," the release read.
"'Who would have thought,' he went on to say, close to the end of his life, 'it would be me?'"
Throughout his life, Lewis had many struggles and battles with alcohol and drug addiction, legal disputes, and physical illness.
According to a profile of the rock and roll founder published by Billboard, "Lewis was born on Sept. 19, 1935, in East Louisiana to indigent parents Elmo and Mamie Lewis.  He was brought up Christian and raised on a family farm in Ferriday that 'produced more famous people per square mile than any other American small town.' The young Lewis taught himself to play piano at the age of 8 and sang gospel music in church. His two cousins, Mickey Gilley, who became a successful country singer, and Jimmy Swaggart, eventually a renowned TV evangelist, shared similar musical interests. Lewis' formative influences included listening to the Grand Ole Opry radio broadcasts, which featured the likes of Jimmie Rodgers, Hank Williams and Moon Mullican."
The Billboard profile continued, "Lewis moved to Memphis in 1956 to audition for Sam Phillips, the owner of Sun Records and the man who first recorded Elvis Presley, Johnny Cash and Carl Perkins. Phillips wasn't there when Lewis arrived, so producer Jack Clement recorded Lewis' debut single, a rockabilly version of Ray Price's 'Crazy Arms.' Lewis went on to work at the studio as a session musician, playing piano on numerous recordings including records by Cash, Billy Lee Riley ('Flyin' Saucers Rock 'n' Roll)' and Perkins ('You Can Do No Wrong' and 'Your True Love'), among others. The Million Dollar Quartet sessions, recorded by Phillips, was the result of a spontaneous jam session at Sun involving Presley, Cash, Perkins and Lewis. He was also part of the legendary Class of '55 album with Cash, Perkins, Elvis and Roy Orbison."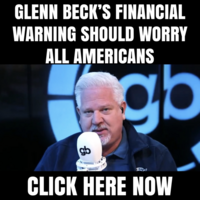 One of the things that really set Lewis apart musically was how he took bits and pieces of various musical genres like rockabilly, gospel blues, and country, blending them into his own style. He was fully of energy, always hammering away at the keys, blond hair flopping wildly around while he jumped around on the bench.
Johnny Cash once said that nobody wanted to follow Lewis on stage, not even Elvis because of the pure electricity of his performances.
Rest in peace, Killer. You'll be deeply missed.