Governor Ron DeSantis gave a victory lap at CPAC 2022, praising Florida as a "citadel of freedom" while portraying America as a nation under the threat of a new emerging problem: wokeness. In a speech lasting about 20 minutes at the Orlando conference at the time, DeSantis slammed the media, universities and corporations in discordant terms. They and others, he asserted, are tainted by a "new religion" of wokeness and classify conservatives as "second-class citizens."
WATCH DeSantis on video:
The belief is ripping at the "fabric" of society, DeSantis stated. It is, he added, a type of "cultural Marxism." With the conservatives rooting for him, DeSantis urged them to put on the "Armor of God" and the "Shield of Faith" as they battle to win back the nation in 2024. The stakes, he implied, are high.
"Their goal is not to make our country great," DeSantis denounced "the left," signaling his closest reference to former President Donald Trump, who coined the expression "Make America Great Again." "It's to marginalize the conservative half of the country. They want us to be powerless. They want us to be voiceless. They want us to be second-class citizens," DeSantis added.
A nationally renowned GOP governor, DeSantis hit the stage like a rock star. After drawing applause with a brief introductory video boasting about his political record against lockdowns and more, DeSantis took the stage and threw hats into the crowd.
And in a speech addressed specifically to his conservative audience, he blasted President Joe Biden and White House Chief Medical Advisor Anthony Fauci. Biden, he said to his supporters, hates Florida.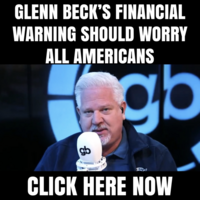 "As Biden flounders, Florida is leading on issue after issue," DeSantis declared.
The criticism of the pair by DeSantis served as the opening to a lengthy victory lap. Reading from notes, DeSantis paraded his conservative achievements.
He crowned the Florida Supreme Court as the most conservative in the country. He praised Florida's resistance to Fauci's proposed "biomedical security state." Among his other self-proclaimed achievements, he touted his efforts against illegal immigration and his proposed riot crackdown amid the Black Lives Matter protests of 2020. "Florida led when it counted," DeSantis exclaimed. "We led early on when the weight of the world was coming bearing down on our shoulders."
Formerly a relatively unknown member of Congress, DeSantis has stated that stopping former President Barack Obama used to be his main goal. The Republican governor's noon speech comes as forecasters rank him on the short list of 2024 GOP presidential candidates behind Trump.
A new poll, however, suggests DeSantis could topple Trump in Florida's Republican presidential primary. The survey by the University of North Florida Public Opinion Research Lab of 259 Republican voters showed the governor with a slim lead within the margin of error.
In 2021, DeSantis was second best behind Trump. Trump was a choice of 55% and DeSantis of 21%.
CPAC hosts Matt Schlapp and his wife, Mercedes, introduced the event as the "biggest conservative party of the year" minutes before they introduced DeSantis.
This story syndicated with licensed permission from Frank who writes about Conservative Politics News. Follow Frank on Facebook and Twitter