Are we going to get to see what the police saw when they arrived at the Pelosi residence in San Francisco and found Paul Pelosi struggling with David DePape and fighting over a hammer, with both men in their underwear…?
Of course not. The San Francisco DA, Brooke Jenkins, shot down the idea that there is a "public interest" in the public getting to see the footage and find out what was really going on there. She, speaking to CNN on the matter, said:
"That meeting is happening today, so limited members are able to view that footage so that they can have certain questions in their mind answered. But it's a very limited number of family members, and that should be going on as we speak.
"For us, revealing that evidence through the media is just not what we think is appropriate. We want to make sure that this individual is held accountable for these egregious acts. For us, we're going to make sure that we limit the evidence as much as possible in order to get that done."
But, while Jenkins refused to share the 911 call or body cam footage to prove her claim that the attack was politically motivated true, she did tell Blitzer that the attack is politically motivated, pushing that narrative as much as possible:
"This was politically motivated. He planned to do violence against [Nancy Pelosi], as well as others who are in political leadership in this state and in this country."
The Washington Examiner, reporting on the failure of security at the Pelosi residence when the Paul Pelosi and David DePape situation occurred, said: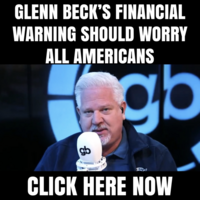 U.S. Capitol Police officers were reportedly not monitoring the cameras around the Pelosi home in San Francisco when the break-in happened early Friday. The Capitol Police said on Wednesday that it has begun an internal security review and "will fast-track the work we have already been doing to enhance the protection of Members outside of Washington, D.C., while also providing new protective options that will address concerns following Friday's targeted attack."
Funny how cameras installed for the purpose of keeping people safe tend not to work at critical times, whether it be the cameras supposed to be watching Epstein not working or the cameras around the Pelosi residence that weren't being watched.
Speaker of the House Nancy Pelosi has, for her part, so far mostly stayed quiet on the matter, though she did say earlier in the week that "Paul is making steady progress on what will be a long recovery process."