After years of rampant retail theft, store closings, massive homeless encampments, and rising crime, the city of San Franciso has undergone an immaculate transformation ahead of a highly anticipated U.S.-China summit next week.
"I know folks are saying, 'Oh they're just cleaning up this place because all those fancy leaders are coming to town.' That's true, because it's true — but it's also true for months and months and months before APEC [Asia-Pacific Economic Cooperation summit], we've been having conversations," California Governor Gavin Newsom said Friday while unveiling a new tree planting initiative.
Local outlet KTVU reported that it is "noticeable how clear the streets look and how few homeless encampments there are on major thoroughfares" ahead of the Asia-Pacific Economic summit, which will be drawing 20,000 business and political leaders to the city.
San Francisco Mayor London Breed told KTVU that the conference could inject upwards of $53 million into the city's economy.
In the days and weeks leading up to the summit, the city has repaved roads, conducted extensive street cleaning operations and moved homeless encampments away from popular areas. "Those deep cleans include scrubbing and power washing the entire station. We've also increased the frequency of how often we deep clean our train cars," said a spokesman for the Bay Area Rapid Transit.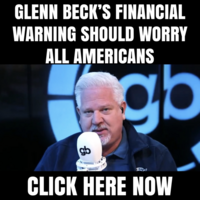 "The bottom of my shoes look clean," joked Marc Savino, who works in San Francisco. "Having been a longtime resident of the Bay Area, you just naturally start to wonder about houseless folks being displaced," he added.
The renovations have drawn a fair share of criticism from residents and other critics asking why it couldn't have been done for the people of San Francisco instead of an authoritarian dictator. ""What about the people who are here year round, local hardworking working class Bay Area folks," Scavino said.
"They literally cleaned up San Francisco for a world dictator, not for their own people," political commentator Mike Cernovich said in response to the clean-up.
In addition to the cleaning projects, the city officials have installed crosswalks in San Francisco's North Beach and Chinatown neighborhoods. A pedestrian bridge in the city's Japantown was also repainted, while new murals were painted at the Moscone Convention Center.
The summit is scheduled to begin on Wednesday, though visitors have already started to arrive.