Well, you know the end is probably nigh when you have a group of rabid satanists come out of the woodwork to fight against abortion restrictions as a means of keeping their favorite form of human sacrifice alive, well, and legal. Boy, when Jesus comes back these people are so screwed.
The Daily Wire says that the Satanic Temple has filed a lawsuit against the state of Indiana due to its recently passed abortion restriction law, making the argument that the legislation infringes on the rights of its followers and thus is a violation of the Constitution.
Yes, you have it right here in the open. The Satanic Temple is attempting to say that abortion is a religious belief that is part of their "faith," thus restricting them from being able to practice this procedure and ritual is a violation of the First Amendment.
"The lawsuit, filed on September 21, named Indiana Republican Governor Eric Holcomb and Attorney General Todd Rokita as defendants in the legal case," the Daily Wire reported.
"Members of TST hold the religious belief that an unwanted zygote, blastocyst, embryo, or nonviable fetus should be removed from the body of a pregnant woman. This belief is grounded in TST Tenet III that a woman's body is inviolable, subject to her own will alone," the lawsuit goes on to say.
Can you believe this? Did you ever dream there would be a day in our culture when satanists would actually try to pull something like this publicly? It's insane to me to see this sort of wickedness accepted in society. Freedom is for a moral people. Killing children is anything but moral.
Here's a bit more about The Satanic Temple and their beliefs from the Daily Wire: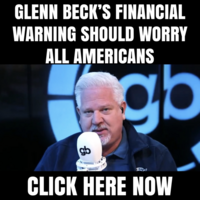 Among the organization's seven tenets is also Tenet V which says "beliefs should conform to one's best scientific understanding of the world." The lawsuit alleges that "Members of TST hold the religious belief that a zygote, blastocyst, embryo, and nonviable fetus are a part of a woman's body and not imbued with an existence, humanity, or spiritual life separate and apart from the mother."

The Satanic Temple, based in Salem, Massachusetts, claims more than 1.5 million members worldwide, according to the text of the lawsuit. More than 11,300 of its members are reportedly located in Indiana.

The group is not alone in criticizing Indiana's new law following the Supreme Court's overturn of Roe v. Wade in June. The White House has also been outspoken in its condemnation of the Hoosier state's new abortion limitations.
"The Indiana Legislature took a devastating step as a result of the Supreme Court's extreme decision to overturn Roe v. Wade and eliminate women's constitutionally-protected right to abortion," White House Press Secretary Karine Jean-Pierre went on to say in a statement back in the later part o summer.
"And, it's another radical step by Republican legislators to take away women's reproductive rights and freedom, and put personal health care decisions in the hands of politicians rather than women and their doctors," she continued.
The new abortion restriction law went into full effect on September 15. However, it's important to point out the law does make exceptions for rape, incest, and for the protection of the life of the mother. The governor put out a statement concerning the August bill signing that makes clear his heart for protecting the preciousness of life.
"Following the overturning of Roe, I stated clearly that I would be willing to support legislation that made progress in protecting life. In my view, SEA 1 accomplishes this goal following its passage in both chambers of the Indiana General Assembly with a solid majority of support," Holcomb went on to write.
We truly live in crazy times.