In today's increasingly politically correct world, where freedom of expression is under constant threat, Twitter CEO Elon Musk stood his ground in the face of backlash following Wednesday's Tweets on social media.
Musk's initial tweet, comparing George Soros to the iconic fictional character Magneto, sparked controversy among some individuals who were triggered by the joke.
"Soros reminds me of Magneto," Musk wrote on Twitter on Wednesday.
Soros reminds me of Magneto

— Elon Musk (@elonmusk) May 16, 2023
However, rather than succumbing to the pressure of censorship and apology culture, Musk chose to maintain his integrity and continued to poke fun at Soros. Musk tweeted, "I'd like to apologize for this post… It was really unfair to Magneto."
It was really unfair to Magneto

— Elon Musk (@elonmusk) May 17, 2023
For those unfamiliar, Magneto is a fictional character from Marvel Comics. He is a powerful mutant with the ability to generate and control magnetic fields. Magneto is often depicted as a complex antihero or villain, known for his strong beliefs in mutant supremacy and his ongoing conflict with the X-Men, a team of superheroes.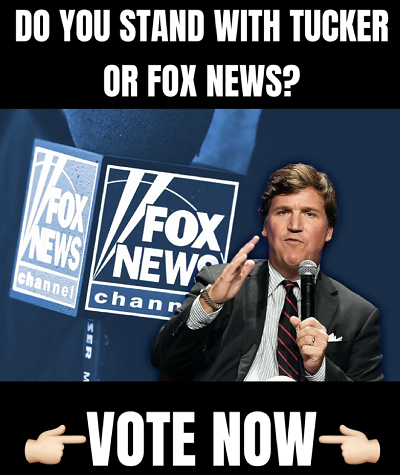 Despite pressure to conform to the prevailing narrative and apologize for his joke, Musk demonstrated his unwavering commitment to open dialogue and the right to express one's opinions.
During a recent interview with CNBC, Musk also stood firm in his belief in free speech and defended his decision to express his opinions on social media. His response left the reporter stunned as he refused to be shamed for his tweets.
During the interview, NBC confronted Musk about a tweet regarding Soros, seeking to question his motives for sharing such views. The reporter expressed concerns about the potential backlash and division caused by Musk's outspokenness. However, Musk stood his ground, asserting his right to express himself freely.
"You absolutely are [allowed to speak your mind]," the reporter queried, "But I'm trying to understand why you do, because you have to know it's got a, it puts you in the middle of a partisan divide in the country, it makes you a lightning rod for criticism. I mean, do you like that?"
WATCH:
Musk responded confidently, "I'll say what I want to say, and if the consequence of that is losing money, so be it." He emphasized that his commitment to freedom of speech outweighed any potential financial implications.
The NBC reporter further pressed Musk about the impact of his tweets on Tesla as a company, questioning whether his political opinions might alienate customers or advertisers. However, Musk remained resolute in his stance, drawing a comparison to a scene from the beloved movie "The Princess Bride" to convey his determination.
While some critics may attempt to label Musk's tweets as controversial or divisive, it is evident that he remains undeterred in expressing his thoughts freely. Despite potential repercussions, Musk firmly upheld his right to share his opinions openly, emphasizing the fundamental value of free speech. Musk's unyielding commitment to exercising his freedom of speech has been lauded by conservatives.
REACTIONS:
As a fellow Gen-Xer, I find the interviewer's question to be absurd. I remember a time when we all joked about everything and nobody got their panties in an eternal wad. It was nice when people still understood the concept of humor….and were not so afraid of being…

— JustAPeanut (@JustAPeanut4) May 17, 2023
Elon's response throughout this entire clip was perfection. Elon knows what this guy is trying to do. God bless, Elon for having a spine of steel and standing up for his right to free speech. Well done! 🔥

— Tash 2.0🇺🇸 (@tashlutsa2) May 16, 2023
Protect this man at all cost.

— WilliamMorris (@Yes_eth) May 16, 2023
I love watching @elonmusk while his brain is at work developing his reply. He knows he doesn't have to answer, could stop the interview he if chooses, but he gets his place in history, he knows he is speaking for a generation on the brink. So he delivers a powerful truth from an…

— Justwatching23 (@wayndres67) May 16, 2023