Since Donald Trump became the first Republican to announce that he is running in 2024, a new scenario regarding Trump's path to the White House has left Democrats 'alarmed.'
Donald Trump will be running for the third time for President in the U.S. and although not officially a candidate, Joe Biden has begun his bragging tour about his administration's so-called 'successes' while in the White House.
Several other Republicans are speculated to make a potential run for the White House, most notably former Vice President Mike Pence, former Ambassador to the United Nations and Trump cabinet Alumni Nikki Haley and Governor of Florida Ron DeSantis.
Despite the pending Republican challengers, a left-leaning think tank has put forth a scenario that features a third-party ticket option. The ticket would feature both a Republican and Democrat.
The think tank, Third Way, which prides itself as a group "that champions modern center-left ideas" shared details with Axios writer Alexi McCammond, who claimed that "Dems alarmed by 2024 bipartisan spoilers."
Third Way's report highlighted mainly that a "third party ticket" could hand Donald Trump the presidency and appeared to sound the alarm about what could happen if Donald Trump were to capitalize on this scenario.
In short, the scenario is one that Democrats and independent voters who are not satisfied with Biden's job as President would propose a third party candidate that would challenge both Trump and Biden.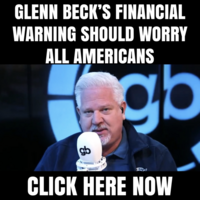 Historically, third party candidates have almost never worked against the two-party system that America currently finds itself in. However, the alarm sounded by Democrats in this situation claims that if a third party candidate were to happen, Donald Trump would most likely rise victorious in the 2024 Presidential election since a third party candidate would dilute the votes of Biden rather than Trump's concrete base.
In the scenario, Third Way claims that the chances of a third party ticket scenario used in Donald Trump's favor are bolstered by the "epic failures from past political efforts and warns about the unique dangers of an emerging outsider candidate," the Axios writer reported.
"If a third-party candidate blew past historic precedent and managed to win enough Electoral Votes to keep any candidate from getting to 270, then the outcome would be decided in the House of Representatives, which is controlled by Republicans and where Donald Trump would prevail," the Third Way report wrote.
The Axios article also contained these key notes on the potential scenarion:
In 2020, a third presidential option wasn't present in the same way as '16, helping Joe Biden best Hillary Clinton's numbers in battleground states.

Democrats improved their vote share from that cycle in Michigan, Nevada, Pennsylvania, and Wisconsin amid decreased support for outside candidates.

Voters who say they don't like either party's presidential nominee tend to lean Democratic — "ideal targets for a credible third-party candidate," said Aliza Astrow, the Third Way senior political analyst who authored the report.

In the 2016 election, outsider candidates like Jill Stein and Gary Johnson ended up with 3% of the vote share or less. And yet they siphoned enough voters away from Democrats that it helped Trump pull off an unlikely victory.

George Wallace in 1968 was the last such candidate to win even a single electoral vote.
The Axios writer went on to say that Third Way's claims are entirely legitimate as many moderate and center-leaning groups have begun fundraising for a third-party option for the 2024 presidential election. It appears that many Democrats are so dissatisfied with Joe Biden's job that they want someone to challenge him even in the general election.
Since Donald Trump's prominence in the media would most likely cloud any coverage of the Democrats or their third party candidate it could result in an easy path to victory for Donald Trump in 2024. A scenario that would leave every leftist's blood curdling…
The coming months will be key for the 2024 election to see if the left will take any idiotic and self destructing moves such as this one. Check back soon for any developments on the issue…