The secret service has reported the recovery of stolen $286 million in covid-19 relief funds from fraudsters. The recovered fund was originally meant for small businesses and will now be returned to the Small Business Administration.
This adds to billions of dollars in pandemic relief funds that were obtained fraudulently. Last year, the secret service estimated that about $100 billion had been stolen or fraudulently acquired from the pandemic relief programs.
According to the Secret Service, the fraudsters had applied for the Economic Injury Disaster Loans program with fake identities, stolen identities, and even stolen employment and personal information. More so, they used a virtual bank, Green dot, to conceal their actions and move the fraudulently acquired money.
The intended purpose of this disaster loan program was to help small businesses and nonprofits to recover from economic losses suffered as a result of the pandemic.
The U.S. Secret Service said Friday that it has recovered $286 million in fraudulently obtained pandemic loans and is returning the money to the Small Business Administration. https://t.co/h73Bh8Kfcx

— The Associated Press (@AP) August 26, 2022
The secret service and the virtual bank worked together to identify these fraudsters that had gone through the bank. Together, they were about to identify 15,000 fake accounts with $286 million linked to them.
About $2 million was budgeted for every small business. However, over $80 billion has been stolen already. An estimated $5 trillion was the allocated budget for these small businesses, released through three different packages.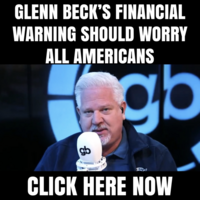 The director for COVID-19 fraud enforcement at the Justice Department said, "This forfeiture effort and those to come are a direct and necessary response to the unprecedented size and scope of pandemic relief fraud."
The billions stolen from covid-19 relief plans also include Paycheck Protection Program loans, unemployment insurance, and many more. From the Paycheck Protection Program funds alone, about $75 million have been seized as of last week.
Investigators have opined that these packages' setup was faulty to begin with. They were set to deliver the economic aid instantly and bank on information released by the applicants. This design was what made it easily accessible for fraudsters, increasing the risk of fraud.
In an attempt to recover these stolen funds, about 500 people have been assigned to investigate related cases. So far, 1500 people have been charged with defrauding the program, and about 500 people are already convicted for the fraud. 
The secret service has seized over $1.2 billion in stolen funds while investigating unemployment insurance and loan fraud. In addition, they have also returned over $2 billion of fraudulent funds after working with financial companies and states to reverse several fraudulent transactions. Real estate properties and luxury items purchased with these stolen funds have been seized too.
Dotson, the Secret Service's assistant special agent in charge of the agency's field office in Jacksonville, said, "Can we stop fraud? Will we? No, but I think we can definitely prosecute those that need to be prosecuted and we can do our best to recover as much fraudulent pandemic funds that we can."
The Small Business Administration's inspector general added that joint investigations with the secret service will continue "to ensure that taxpayer dollars obtained through fraudulent means will be returned to taxpayers and fraudsters involved face justice."