FOX Business anchor David Asman joined 'America's Newsroom' to discuss the Biden administration's handling of rampant inflation as consumer prices continue to rise. Treasury Secretary Yellen openly admits she was wrong on inflation, a major problem President Joe Biden must deal with.

WATCH:
Yellen specifically stated she was wrong about the path that inflation would take following the months of public statements made about the perceived threat of it.
Yellen said: "I think I was wrong then about the path that inflation would take…  As I mentioned, there have been unanticipated and large shocks to the economy that have boosted energy and food prices and supply bottlenecks that have affected our economy badly that I didn't at the time fully understand."
But Yellen reverted back to the 'demic and Ukraine being invaded by Russia, suggesting that helped crush people with economic problems.
Yellen continued, saying the following remarks at one time: "So really, the shocks to the economy have continued, but inflation is the number one concern for President Biden… I think there's a lot of uncertainty related to what's going on with Russia and Ukraine and I do think that it's exacerbating inflation… I don't want to make a prediction exactly as to what's going to happen in the second half of the year, you know, we're likely to see another year in which 12-month inflation numbers remain very uncomfortably high."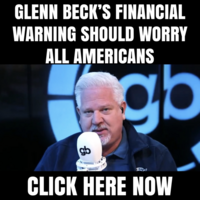 Meanwhile, President Joe Biden has met with Jerome Powell, the Federal Reserve Chair, and suggested plans to respect the central bank, as reported.
"My plan to address inflation starts with simple proposition: Respect the Fed, respect the Fed's independence," Biden said.
The sit-down on a heat-drenched late-spring day was Biden's latest effort to show his dedication to containing the 8.3% leap in consumer prices over the past year. Rising gas and food costs have angered many Americans heading into the midterm elections, putting Democrats' control of the House and Senate at risk.
Many Americans are worried that President Joe Biden might have run out of options. AP ran a report that mentioned Biden's limited game-plan as well, covering Biden's meeting with Powell and stating:
"Biden is running out of options on his own. His past attempts — oil releases from the strategic reserve, improving port operations and calls to investigate price gouging — have fallen short of satisfactory results. High prices have undermined his efforts to highlight the low 3.6% unemployment rate, leaving a growing sense of pessimism among Americans.
Tuesday's meeting was the first since Powell was renominated in November by Biden to lead the central bank and came two weeks after his confirmation for a second term by the Senate.
It also represented something of a reversal by Biden as inflation weighs heavily on voters' minds. The president asserted in April 2021 that he was "very fastidious about not talking" with the independent Fed and wanted to avoid being seen as "telling them what they should and shouldn't do."
It remains unclear how, and if, Joe Biden can fix the disastrous inflation causing Americans to suffer at the wallet.
This story syndicated with permission from Frank at TrendingViews.com