The man once known as America's Mayor, Rudy Giuliani was seen on video being slapped by a supermarket worker in Staten Island. Giuliani, 78, was talking to a small crowd of people when he was slapped in the back by the ShopRite employee. The slap came out of nowhere and finally video of it has emerged, as obtained by NY Post. The suspect could face assault charges.
Giuliani issued a statement saying he just came out of the bathroom and that's when he was chatting with some people referred to as supporters. But out of nowhere, someone slapped him on the back. Giuliani said: "All of a sudden, I feel this 'Bam!' on my back… I don't know if they helped me not fall down, but I just about fell down, but I didn't. I feel this tremendous pain in my back, and I'm thinking, what the — I didn't even know what it was… All of a sudden, I hear this guy say, 'You're a f–king scumbag,' then he moves away so nobody can grab him…
Giuliani continued, quoting the suspect: "And he says, 'You, you're one of the people that's gonna kill women. You're gonna kill women… You and your f–king friend are gonna kill women.' Then he starts yelling out all kinds of, just curses, and every once in a while, he puts in that woman thing. 'You guys think you're saving babies, but you're gonna kill women.'"
NY Post reported that Giuliani called into a radio station and gave more information about the incident, saying: "The Supreme Court made a decision… You don't go around attacking people because of it. I mean, go get it changed."
The former mayor also said it felt like "somebody shot me," and "Luckily, I'm a 78-year-old who is in pretty good shape. If I wasn't, I would have hit the ground and probably cracked my skull."
Giuliani plans to have the man arrested, stressing that one cannot let the little things go. As for the slap, Rudy is reportedly doing just fine.
WATCH THE VIDEO: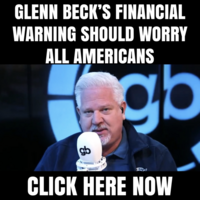 WATCH Former New York City Mayor @RudyGiuliani, now 78, claimed he was assaulted by a 39-year-old Staten Island supermarket employee who exchanged words with him. pic.twitter.com/jCC01RcG7Y

— BNN Newsroom (@BNNBreaking) June 26, 2022
The ShopRite employee who slapped Giuliani appears to be angry about a Supreme Court decision that overturned Roe v. Wade.
As for other outbursts, Democrat Alexandria Ocasio-Cortez was screaming in public, demanding people take to the streets and protest the Supreme Court.
Democrat Rep. Alexandria Ocasio-Cortez was seen in public protesting the Supreme Court decision to overturn Roe v. Wade. She can be heard yelling for people to head "into the streets" in hopes of sparking a major outburst of protest in what many critics might consider an aggressive response.
WATCH AOC CALL FOR ACTION:
AOC used the Supreme Court decision on Roe v. Wade to beg for donations to help people abort babies. She posted the following in a social media post. She said: "Now is the time to organize. New York is a legal abortion state, but people will need help getting here. We have compiled a direct multi-abortion fund link to help people seek the medical care they need."
AOC said in a previous message: "Overturning Roe and outlawing abortions will never make them go away. It only makes them more dangerous, especially for the poor + marginalized. People will die because of this decision. And we will never stop until abortion rights are restored in the United States of America."
Maxine Waters suffered a meltdown as well.
Democrat Maxine Waters appears to suffer an angry meltdown after the Supreme Court overturned Roe v. Wade. Waters posted several messages on social media in response to the Supreme Court decision in conjunction with her public outcry.
Waters posted the following messages on social media and they received very little support in the form of likes or retweets:
"Today, I stand in solidarity with the 36 MILLION women being stripped of their right to decide what is best for themselves. We WILL keep fighting!
This is only the beginning of an extreme Republican agenda to take away our personal freedoms, from abortion to contraception, to marriage equality to personal safety.
As a Member of Congress, I'm proud to have voted to protect abortion access. Today's SCOTUS decision makes it even more clear: we need federal protections for reproductive health. I am committed to continuing this FIGHT: in Congress, in the streets, and at the Ballot Box!
It appears that many Democrats are not happy with the Supreme Court decision and are making drastic decisions in response.
Photo: screencap of video
This story syndicated with licensed permission from Frank at TrendingViews.com. Follow Frank on Facebook and Twitter