John Sullivan — who captured some of the most well-known images of the January 6 Capitol protests under his "Jayde X" social media handle — has been convicted on a number of charges in connection with the protests.
A federal jury in Washington found the Utah-based activist guilty of all seven counts, rejecting his defense that he participated in the day's events as a journalist. Three charges were related to a knife found in Sullivan's possession at the time of his arrest, as well as multiple trespassing-related charges for disrupting Congress.
Prior to his presence at the Capitol protests, "Jayden X" documented a number of Black Lives Matter rallies and riots in 2020.  He was booted out of multiple BLM circles after being accused of being an "agent provocateur."  In response, Sullivan founded Insurgence USA, a protest group for "racial justice and police reform," and began referring to himself as "activist John." Sullivan's Twitter feed was filled with anti-Trump rhetoric and BLM ideology prior to the events at the Capitol.
Sullivan later live-streamed his entry into the Capitol building on January 6. He was one of the first to enter the building and filmed the infamous angle of the fatal shooting of Ashli Babbit.  He later sold the footage to media outlets for $90,000 and criticized Trump, saying he wasn't there for him or the Stop the Steal rally.
As Sullivan surged past the barricades and entered the building, he shouted "let's go" and proceeded to high-five protesters. He also filmed himself helping protesters over the Capitol walls and onto the pavilion towards the back of the building. Once inside, photographer and documentarian Jade Sacker can be heard saying "you were right, we did it" to Sullivan.
"Dude I was trying to tell you I… I couldn't say much," he replied. "Is this not gonna be the best film you've ever made in your life?"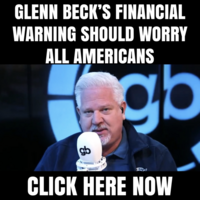 "I was worried about people recognizing me and thinking that I was Antifa or, like, BLM or whatever," Sullivan told Rolling Stone shortly after the protests. "The entire time they're yelling, 'F— Antifa! F—, BLM.' I'm not saying I'm Antifa, by any means. But I definitely believe Black Lives Matter." He ultimately sold his January 6 footage to media outlets for $90,000, which was confiscated upon his arrest.
Sullivan had argued that he was operating as a journalist during the protests, though the jury rejected his defense. He did opt to take the stand in his defense, stating that he wanted to enter the building because he believed there would be a "violent attempt" to stop the electoral certification.
The judge ordered Sullivan to be held in custody while he awaits sentencing.