Legislation that would bar military academies from teaching critical race theory was stopped by Democrats in the House. Rep. Michael Waltz (R., Fla.), a veteran and member of the House Armed Services Committee, introduced a measure that would ban the teaching of critical race theory at military academies and K-12 schools run by the DOD.
The introduction of critical race theory, which critics view as motivated by anti-American bias, is part of a broader push by the U.S. military to position itself as more inclusive of minorities and the LGBT community. The Washington Free Beacon has reported that the Navy is instructing sailors to use appropriate gender pronouns to assist in creating safe spaces in the service. The military also tells soldiers the best time to propose gender changes to service members.
Critical race theory is an additional part of the effort to create a more welcoming military. Cadets at West Point, for example, attended the "Understanding Whiteness and White Rage" seminar last year. Other courses at West Point are teaching cadets how to manage their "whiteness," based on recently disclosed documents.
The bill would have banned "the promotion of critical race theory and anti-American teachings at U.S. military academies," the congressman's press shop reported. It also noted that the bill would forbid such teachings at K-12 schools run by the Defense Department.
After the bill was introduced, leaders of the House Armed Services Committee, who are Democrats, rejected it. Michael Waltz described the move as "shameful." "Last night, Democrats rejected my amendment to BAN promotion of CRT at our military academies. Shameful," Waltz said in a tweet recently. "CRT isn't just a historic theory, it's indoctrination. Our future military leaders shouldn't be taught that our country & Constitution are inherently racist. #FY23NDAA"
The proposed legislation by Waltz follows documents released by the watchdog group "Judicial Watch" showing that the United States Military Academy at West Point teaches critical race theory and gender theory. Some of the reported documents unearthed by the watchdog group included presentations on "whiteness," "critical race theory and politics" and "queer theory and policy," which were allegedly taught to cadets at the academy.
"These documents show that Critical race theory's racist, anti-American propaganda is being used in an attempt to radicalize our rising generation of Army leaders at West Point," said Judicial Watch President Tom Fitton, as reported.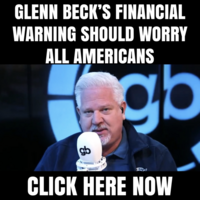 Speaking with The Washington Free Beacon, Michael Waltz referred to the Judicial Watch revelations. "We know that the indoctrination of Critical Race Theory is occurring at one of our most prestigious military academies," Waltz reportedly stated. "These teachings are not only divisive but teach our future military leaders who swore an oath to protect and defend the United States that our country is fundamentally racist, misogynist, and colonialist. On the battlefield, the only color that matters is camouflage and the enemy's bullets certainly don't care about race."
"Once Republicans take back Congress, we are going to investigate this further and put an end to this indoctrination," Michael Waltz allegedly claimed.
This story syndicated with licensed permission from Frank who writes about Conservative Politics News. Follow Frank on Facebook and Twitter