Despite the many failures of the GOP as a national party under her watch, particularly in 2022 when bad candidates, bad spending plans, and particularly poor messaging turned what should have been a red wave into a pink puddle, RNC chair Ronna McDaniel is attempting to run again and hold onto her leadership position.
Her decision to do so came back in November of 2022, shortly after the midterms disaster, with Politico reporting at the time that:
Republican National Committee Chairwoman Ronna McDaniel signaled on Monday that she plans to run for reelection as party chair, which would set her up to lead the RNC through the 2024 presidential election.

The announcement came on a Monday call with RNC members, following a disappointing midterm election for Republicans, who had hoped to win control of both chambers of Congress but are instead caught in a post-election blame game. 
Unfortunately for McDaniel and fortunately for the GOP base, that reelection bid doesn't seem to be going great. The Arkansas GOP, for example, recently threw its support behind McDaniel's competitor, Harmeet Dhillon, arguing in its press statement that McDaniel and the RNC had not effectively supported GOP candidates in the 2022 midterms.
Responding to the news with a quote tweet, Townhall's Kurt Schlicter said "The tide is overwhelming against failed @GOPChairwoman Ronna McDaniel. I am privy to the whip count. She does not have the votes. It's time to make a dignified withdrawal."
McDaniel, for her part, has responded to criticisms of her performance not by arguing about her performance but by pointing to all the wealthy donors that back her. Fox News Digital, reporting on that, said:
As she fights for another two-year term steering the Republican National Committee, chairwoman Ronna McDaniel is landing the support of dozens and dozens of leading GOP donors.

In a letter shared first with Fox News on Tuesday, roughly 150 top Republican Party donors endorsed McDaniel and emphasized that "Ronna has led the Party with integrity and transparency. She has demonstrated good judgment and a steady hand as she guided the RNC through challenging political times."

McDaniel, who's running for a fourth term steering the RNC, which is unprecedented in modern times, is being challenged by Harmeet Dhillon, an attorney who is also an RNC committee member from California and who served as a legal adviser on former President Donald Trump's re-election campaign. Dhillon announced her bid for RNC chair on the Fox News Channel last month.
The donors argued strongly for McDaniel in the letter, saying "Under Ronna's unwavering leadership, the RNC has made consistent, critical contributions to the Republican ecosystem. As investors in the Party and successful leaders in our businesses and communities, we believe Ronna should be elected to another term to continue this important work, which she will do with skill and determination."
But the base cares more about results than those "investors in the Party" attempting to buy decidedly non-populist policies with their donation dollars.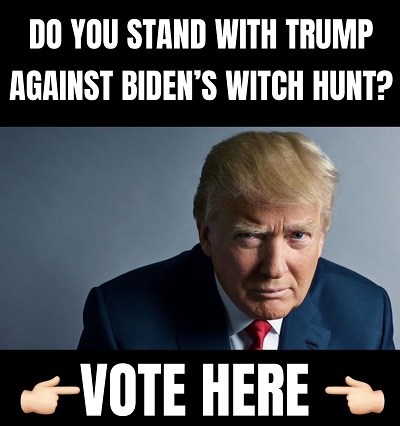 Mike Lindell is also running for the RNC Chair position, wanting to push the party in a more overtly MAGA direction.