According to a new 2024 voter poll, President Trump has taken a massive 9 point lead with independent voters over Joe Biden.
The ABC-Washington Post poll shows Trump with 3-point lead overall and a whopping 9 point advantage with independents:
🇺🇲 2024 Presidential Election Poll

(R) Trump: 48% (+3)
(D) Biden: 45%

Independents
(R) Trump: 50% (+9)
(D) Biden: 41%

5 point swing towards Trump from Sept. poll by the same pollster (46/48 – Biden +2)

ABC/WP | 895 RV | Jan 27-Feb 1https://t.co/uMDynJpMw0 pic.twitter.com/2lRmQf8Heq

— InteractivePolls (@IAPolls2022) February 5, 2023
This means that Trump has experienced a 5-point swing since this same poll in September.
As both candidates gear up for another White House run, it is evident that there is a lack of excitement within both political parties. Biden has expressed his intention to run but has yet to officially announce his campaign.
Currently, he faces no opposition from within the Democratic party. On the other hand, Trump has already launched his 2024 campaign, but he is expected to face challenges within the Republican party to secure the nomination.
Despite the Democrats performing well in the midterm elections, holding on to a Senate majority and nearly maintaining control of the House, Biden's approval rating remains low.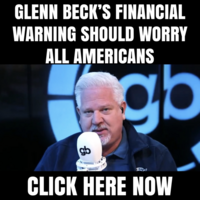 The poll shows that 42% of those surveyed approve of the President's job performance, his highest mark in the ABC-Washington Post poll since April. However, he has not received a 50% job approval rating since June 2021.
While Biden doesn't see a clear threat from the Democratic Party, his presidency has been a disaster, which has led many liberals to be concerned of the GOP taking back control of The White House.
Trump, on the other hand, has clear opposition, such as Governor DeSantis and Nikki Haley.
During a recent interview, former President Trump alleged that Governor DeSantis of Florida requested his endorsement while crying during the state's 2018 primary election for governor.
Trump also criticized other possible presidential candidates for 2024, including former U.N. Ambassador Nikki Haley, former Secretary of State Mike Pompeo, and Governor Glenn Youngkin of Virginia.
"Ron DeSantis got elected because of me. You remember he had nothing," Trump said. "He was dead. He was leaving the race. He came over and he begged me, begged me for an endorsement. He was getting ready to drop out. I gave him an endorsement, and as soon as I gave that endorsement, in fact, I said you're going to have a hard time."
Nikki Haley also directly criticized both President Biden and Trump, saying it's time for new leadership.
Haley served as the first female governor of South Carolina from 2011 to 2017 and as the 29th US ambassador to the UN for two years during Trump's presidency.
Trump, who launched his 2024 campaign with a lineup of South Carolina leaders, excluded Haley who was South Carolina's former governor. Haley is expected to announce her own presidential run soon.
Trump announced his intention to run for president again in November, while Biden, 80, has not officially announced his re-election bid yet