A recent Reuters/Ipsos poll has revealed that former President Donald Trump's popularity is surging in crucial battleground states, potentially jeopardizing President Joe Biden's chances of re-election in 2024. The poll indicated that concerns over Biden's age, the economy, and crime could be influencing voters' sentiments.
In a hypothetical match-up for the November 2024 election, both Biden and Trump are tied, each receiving 39% of the vote, leaving a significant 20% of voters undecided. However, Trump seems to have gained an edge in the seven states where the 2020 presidential election was most closely contested and ultimately decided.
These states include Georgia, Arizona, Wisconsin, Pennsylvania, North Carolina, Nevada, and Michigan. In these pivotal states, Trump leads with 41% to Biden's 35%, with a notable 24% still undecided.
Despite facing numerous federal and state criminal charges related to his attempts to overturn Biden's 2020 election win and alleged mishandling of classified documents post-presidency, Trump remains a formidable political contender. He is anticipated to spend a considerable amount of 2024 in court while simultaneously campaigning.
The poll also highlighted that Biden is at risk of losing the support of independent voters, a demographic he won decisively in 2020. Currently, Trump holds a slight lead among independents, garnering 32% support compared to Biden's 30%. With 38% of independents still undecided, the race appears to be neck and neck.
Furthermore, Reuters revealed that 77% of respondents, including 65% of Democrats, believe Biden is too old to be president, a trend that has really spiked over recent months. In contrast, 56% feel the same about Trump. When it comes to mental sharpness, only 39% believe Biden is mentally fit for the presidency, while 54% believe Trump is mentally equipped to handle the challenges of the role.
Crime emerged as a significant concern for voters across party lines, with 88% of respondents considering it an important issue for their vote. Independents favored Republicans over Democrats on this issue by 34% to 22%.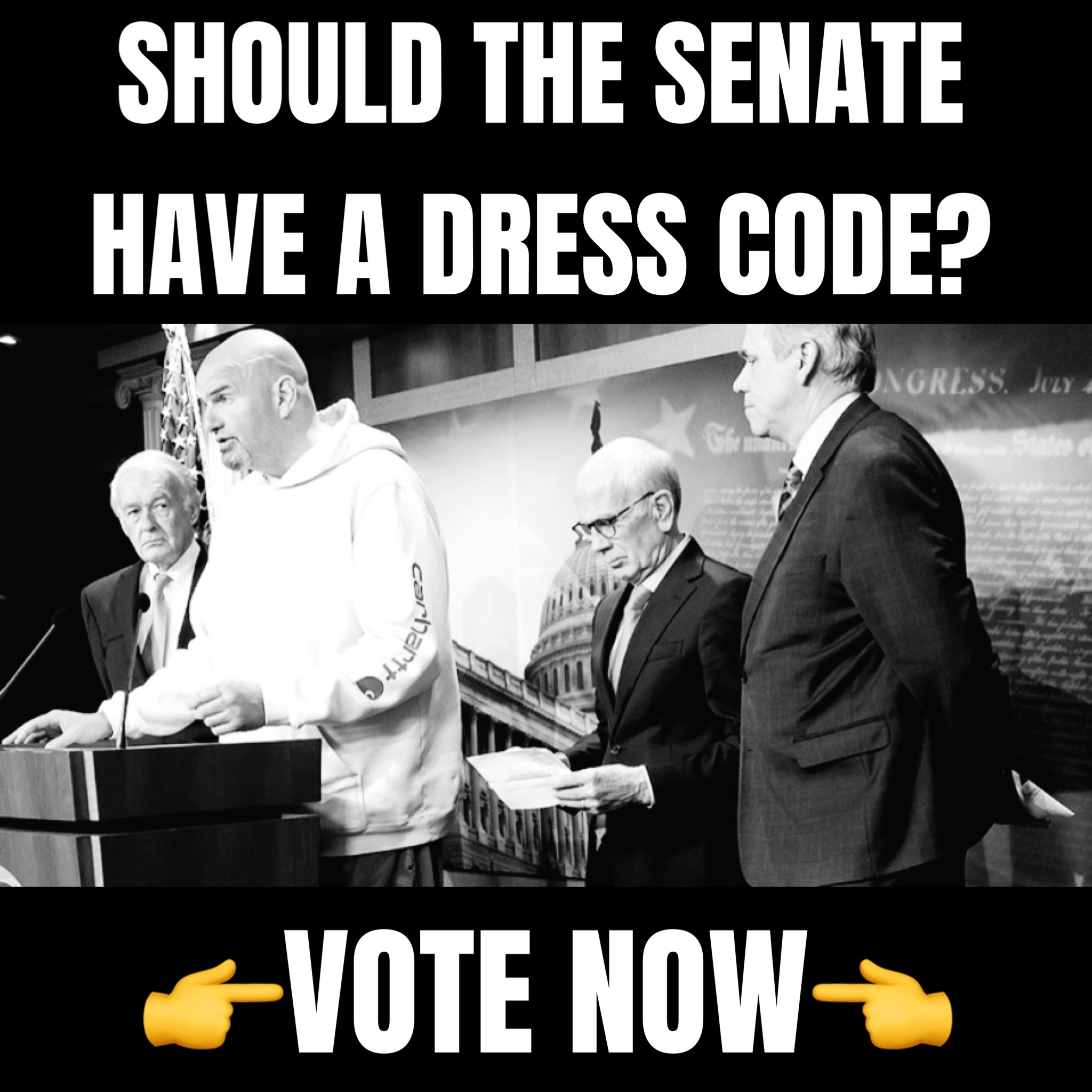 Economic concerns also weigh heavily on voters' minds. Despite the White House's assurances of a robust economy, 73% of respondents feel their economic situation is the same or worse than before the COVID-19 pandemic. Only 35% are optimistic about their economic prospects improving in the coming year.
On Thursday, Trump overtook Biden in RCP polling average as well. The average showed Trump leading Biden by a narrow margin of 0.4 percentage points, 44.8% to 44.4%. The RCP average is often viewed as a reliable barometer of public sentiment by averaging multiple polls.
Several notable polls have been factored into this average such as The Wall Street Journal, CNN, and the New York Post. The shift in numbers comes amid a series of challenges facing the Biden administration, including economic concerns, foreign policy issues, and the ongoing pandemic.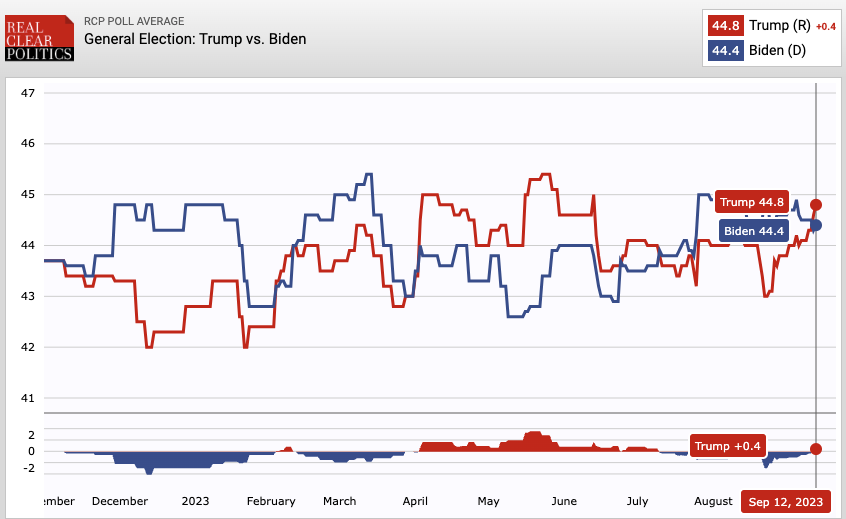 The shift indicates a potential resurgence in Trump's popularity and poses questions about the Biden administration's standing with the American public.
JUST IN: Former President Donald Trump has overtaken President Joe Biden in Real Clear Politics polling average for the 2024 election.

The RPC average now shows Trump leading by +0.4.

This explains why the regime media as well as Democrat politicians are beginning to abandon… pic.twitter.com/x1RDSlpCjs

— Collin Rugg (@CollinRugg) September 14, 2023
If Biden cannot rejuvenate this dwindling support by November 2024, it will perpetuate a decade-long trend of diminishing Democratic strength among demographics traditionally viewed as the bedrock of the party.
The data suggests that Biden's lukewarm support from these voters is a significant factor in the neck-and-neck race in early national surveys. This is despite Biden maintaining his appeal among white voters at levels comparable to four years ago.