A far-left abortionist group known as Jane's Revenge has admitted to being responsible for several attacks on pro-life organizations in the United States. Yet, the Biden administration has made no move to arrest a single individual for any of these attacks. 
The pro-abortion group confidently admitted that it is responsible for about 20 different attacks on crisis pregnancy centers and other pro-life organizations across the country. These attacks involved violence, arson, and even vandalism. 
According to reports, Jane's Revenge has begun these concentrated attacks since the 2nd day of May 2022. This was when a draft of the Supreme court's decision in the Dobbs v. Jackson Women's Health Organization case was leaked.
Options360, an evangelical pregnancy crisis center in Vancouver, WA, was hit with some red paint last night and had "Jane's Revenge" written on the front of the building. pic.twitter.com/YcxvG5pF49

— alissa azar (@AlissaAzar) June 9, 2022
FBI had told the media that they had begun investigations to unravel the numerous attacks. On the 7th of September, an FBI statement claimed that investigations were still ongoing relating to the "series of attacks and threats targeting pregnancy resource centers, faith-based organizations, and reproductive health clinics across the country, as well as to judicial buildings, including the US Supreme Court." However, the investigations bureau left out any detail relating to the pro-abortion group.
The FBI also told the media via an email, "The incidents are being investigated as potential acts of domestic violent extremism, FACE (Freedom of Access to Clinic Entrances) Act violations or violent crime matters, depending on the facts of each case."
The email added that the bureau takes violence or any action of such very seriously and will be working with necessary bodies in the country to ensure that targeted vandalism is brought to an end.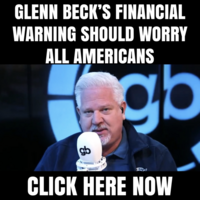 Wisconsin Family Action in Madison was the victim of Jane's Revenge first terror attack on the 8th of May. The group threatened that the family action would not be safe as long as abortions remained unsafe. 
On the same day, the pro-abortion group posted a picture of the vandalism via an anonymous blog. It demanded "the disbanding of all anti-choice establishments, fake clinics, and violent anti-choice groups within the next thirty days."
Julaine Appling, the president of Wisconsin's Family Action, said, "Not only have no arrests been made, but to the best of my knowledge, no person of interest has even been apprehended or brought in for questioning." 
She added that none of these so-called law enforcement agencies has reached out to her for an update since June. 
Again on the 15th of June, Jane's Revenge publicly announced that it would bring down the country with its violence as it was an "open season." The statement read, "Your thirty days expired yesterday. You could have walked away. Now the leash is off. And we will make it as hard as possible for your campaign of oppression to continue. We have demonstrated in the past month how easy and fun it is to attack. We are versatile, we are mercurial, and we answer to no one but ourselves."
"Your thirty days expired yesterday…Now the leash is off."

Jane's Revenge, the terrorist far-left group connected to #Antifa that carried out attacks targeting religious buildings & pregnancy centers, has released a new statement saying it's open season:https://t.co/cThyzpRxGW pic.twitter.com/5RdCc7ERQT

— Andy Ngô 🏳️‍🌈 (@MrAndyNgo) June 15, 2022
The organization was true to its word as it vandalized several other organizations in the country, completely unprovoked as there was no one to stop it.
Sen. Tom Cotton seeing how this group has been encouraged by the government's inaction has demanded Attorney Garland's resignation for his refusal to do his job.
The senator has also called on the DOJ to investigate Jane's Revenge as a "domestic terrorist organization."