Speaking during the funeral for her sister, Diamond, Silk spoke about how former President Donald Trump, on whose behalf the two sisters frequently rallied support, had made the heartwarming gesture of offering to pay the full costs of whatever Silk wanted to do to honor her dead sister. Watch Silk speak on that here:
Silk reveals President Trump told her to do whatever she wanted for Diamond's memorial service and he would pay every cent for it pic.twitter.com/pbKdCg17ox

— Jack Posobiec 🇺🇸 (@JackPosobiec) January 22, 2023
As you can hear in the clip, Silk, speaking about what Trump did and how he offered to help her out in honoring her sister and her passing, said:
"I got to tell this and I pray and hope that it is okay with President Trump because he does things. And it don't get out in public.
"And now that I have the world's attention, I have to say this. So, Mr. President, please don't get mad at me. But I got to say, when I, when this man called me and we talked about it, he said, when he, when I told him that time had passed, he said all he was heartbroken.
"He said, 'we're gonna have a nice gathering for her nice funeral.' And I said, 'Oh, no, we don't we don't have a body. We, we, we follow her wish wishes and we cremated.'
"He said, 'Okay.' He said, 'I want you, I want you to do whatever you want. I want you to have the best of whatever you want. And whatever you want, Diamond will have and I don't want you to worry about paying for nothing.'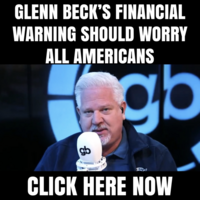 "That's what this man did fom my sister. He didn't waver. He didn't think about it. He said, 'You know what? I gotta be there. I'm going to be there' is what he said to me.
"Oh, God. This is what a president supposed to do. See? Jim Crow Joe Biden and called me yet, he ain't gonna call me. It was President Donald J. Trump that picked up the phone and called me you all."
That beautiful statement about what Trump did for her sister came during the same event in which Silk related the sad story of her sister's passing, saying:
"As soon as Diamond hung up the phone, she said to me, 'I can't breathe.' It was suddenly out of nowhere and no warning. I got her to the kitchen table, open up the back door so that she can get some air.
"And each breath was less and less and less, until her eyes became a stare. My husband and I followed the 911 instructions from the lady with the relator like they told us to lay our flat.
"They said 'do CPR,' and it was 123412341234 My husband and I alternated and kept going and going and going until the emergency truck payment came into the yard and the EMS came into the house. They did everything that they could.
"So what I want to say to everybody is don't choose they're called me a conspiracy theories. Because
I saw it happen. I saw how it happened. I was there when it happened. And it happened suddenly.
I want America to wake up and pay attention. Something they write. It's time to investigate what's really going on here and get some answers to why are people falling dead suddenly"
Featured image credit: Screengrab from embedded video