A far-left super PAC spends millions of dollars to elect Democrats has been attacking Kentucky Attorney General Daniel Cameron, a Black man, with racial slurs as he seeks to unseat the state's Democrat governor. The group has repeatedly labeled Cameron as an "Uncle Tom," a racially motivated slur typically hurled towards Black conservatives.
The Black Voters Matter Action PAC is currently running an attack ad that refers to the Trump-backed candidate as "Uncle David Cameron," essentially labeling him as a race traitor.
"What's up Kentucky, it's election time, and all skin-folk, ain't kin-folk," begins the radio ad. "Over the past few years, we've taken to the streets to demand racial justice, to demand healthcare, and the right to make decisions about our bodies."
"And now Uncle Daniel Cameron is threatening to take us backwards," the ad continues."The same man who refused to seek justice for Breonna Taylor, now wants to run our whole state? We can't let that happen!"
The ad ends with an endorsement for incumbent Kentucky Governor Andy Beshear, a Democrat.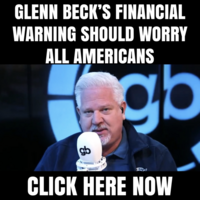 Cameron responded to the racially motivated ad by stating that leftists have hurled slurs at him for years due to his conservative views. "For years, I've been called every racist name in the book for supporting President Trump & conservative values," Cameron wrote in an X post while linking to the ad. "Andy Beshear always looks the other way & remains silent — even today."
"I never faced racism or discrimination while growing up or working in Kentucky until I decided to stand up to the national Democrat establishment," the Kentucky attorney general said in a separate statement to the Daily Wire. "I don't support their policies, so the Left attacks me for my skin color."
Cameron is running to unseat Beshear, a Democrat who has maintained popularity in the otherwise Republican-dominated state.