The looming federal government shutdown was averted late on Saturday, just hours before the midnight deadline, as Congress passed a temporary funding bill to keep government agencies operational. The bill is now awaiting President Joe Biden's signature.
This hastily assembled package omitted aid to Ukraine, which had been a priority for the White House but faced growing opposition from a number of GOP lawmakers. However, it did allocate an additional $16 billion for federal disaster assistance, fully meeting President Biden's request. The funding will keep the government running until November 17.
The Senate CR passed 88-9.
Senate passes CR, 88-9.

9 Voted No:
Mike Lee (R-UT)
Bill Hagerty (R-TN)
Ted Cruz (R-TX)
JD Vance (R-OH)
Eric Schmitt (R-MO)
Rand Paul R-KY)
Roger Marshall (R-KS)
Mike Braun (R-IN)
Marcia Blackburn (R-TN)

— Grace Chong 🇺🇸 (@gc22gc) October 1, 2023
Only nine Senate Republicans voted against the Continuing Resolution:
Mike Lee (R-UT)
Bill Hagerty (R-TN)
Ted Cruz (R-TX)
JD Vance (R-OH)
Eric Schmitt (R-MO)
Rand Paul R-KY)
Roger Marshall (R-KS)
Mike Braun (R-IN)
Marcia Blackburn (R-TN)
The political landscape shifted dramatically in the House, where Speaker Kevin McCarthy abandoned his earlier demands for significant spending cuts, opting instead to rely on Democrats to pass the bill. This decision put his own position at risk, but it was ultimately followed by the Senate, which passed the bill.
Speaker McCarthy, a Republican from California, expressed his commitment to maintaining government operations, stating, "We're going to do our job, be adults in the room, and keep government open."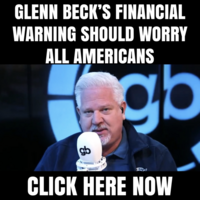 These recent developments in Congress followed days of turbulence in the House that had brought the government to the brink of a disruptive federal shutdown.
The outcome, for now, averts the threat of a shutdown that would have resulted in furloughs for federal workers, unpaid work for over 2 million active-duty and reserve military personnel, and disruptions to programs and services across the country.
Senate Majority Leader Chuck Schumer, a Democrat from New York, remarked, "Americans can breathe a sigh of relief."
The funding package sustains government operations at the current 2023 levels until mid-November, potentially setting the stage for another crisis if full government funding is not secured by that time. The House approved the package with a vote of 335-91, with most Republicans and nearly all Democrats supporting it. The Senate also passed it with an 88-9 vote.
The omission of aid to Ukraine disappointed lawmakers from both parties who had pledged their support for President Volodymyr Zelenskyy following his recent visit to Washington. The Senate had initially included $6 billion for Ukraine, leading to a standstill in both chambers as lawmakers deliberated their options.
House Democratic leader Hakeem Jeffries of New York criticized "extreme" Republicans for risking a shutdown and stated, "The American people deserve better."
Speaker McCarthy, faced with opposition from his hard-right faction, had no choice but to seek support from Democrats, as his slim majority couldn't provide the necessary votes for a short-term funding measure. This move puts his leadership position in jeopardy, with calls for his removal.
In response to the threat of being ousted, McCarthy asserted, "If somebody wants to remove me because I want to be the adult in the room, go ahead and try. But I think this country is too important."
The White House closely monitored the developments on Capitol Hill, with President Biden briefed on the situation while spending the weekend in Washington.
Senate Republican leader Mitch McConnell, who had been advocating for Ukraine aid despite resistance from his own party members, expressed his commitment to continue supporting Kyiv in its struggle against Russia.
The swift change in direction in the House came after McCarthy's earlier attempt to pass a Republican-only bill with significant spending cuts of up to 30% to most government agencies had collapsed on Friday. The White House and Democrats had rejected this proposal as too extreme.
The imminent government shutdown posed significant uncertainty for federal workers across the United States and those who depend on their services, including troops, border control agents, office workers, scientists, and others. Programs such as Head Start, food benefits, and numerous other initiatives faced potential interruptions or closures.
Transportation Security Administration officers and air traffic controllers at airports were expected to work without pay, potentially causing delays for travelers seeking to update their U.S. passports and travel documents.
Earlier attempts by McCarthy to negotiate with President Biden had fallen apart, and his efforts to cater to the demands of his hard-right faction proved insufficient. Some Republican holdouts, including Rep. Matt Gaetz of Florida, a staunch ally of former President Donald Trump, had threatened to call for a vote to remove McCarthy as speaker.
Despite the challenges, several House Republicans, especially those facing tough reelections in the coming year, urged their colleagues to find a way to prevent a shutdown, emphasizing their responsibility to lead and govern.
The lone House Democrat to vote against the package, Rep. Mike Quigley of Illinois, co-chair of the Congressional Ukraine Caucus, argued that omitting Ukraine aid was a victory for Russian President Vladimir Putin and "Putin-sympathizers everywhere." He stressed that protecting Ukraine was in the national interest of the United States.
President Biden also issued a statement insisting that Ukraine be funded.
Senate Minority Leader Mitch McConnell expressed solidarity with Senate Majority Leader Chuck Schumer on funding Ukraine.
Out of the horse's mouth.

"We will have avoided a shutdown… But this is a bridge C.R., and leader McConnell and I have agreed to continue fighting for more economic and security aid for Ukraine."@SpeakerMcCarthy is a snake.

— Spitfire (@DogRightGirl) October 1, 2023
House Speaker Kevin McCarthy has reportedly made a side deal and will hold an up-or-down vote to continue to send billions to Ukraine for its war with Russia.
Wow.@SpeakerMcCarthy made a side Ukraine deal with Democrats and didn't tell House Republicans until after his Continuing Resolution passed.

More deceit. https://t.co/LC91laLyTp

— Matt Gaetz (@mattgaetz) October 1, 2023
"Wow. Speaker McCarthy made a side Ukraine deal with Democrats and didn't tell House Republicans until after his Continuing Resolution passed. More deceit," said Florida Congressman Matt Gaetz.