U.S. Rep. Ilhan Omar (D-MN) has once again drawn a primary challenge from former Minneapolis City Council member Don Samuels, who narrowly lost to the "Squad" Democrat in the 2022 primary.
Samuels announced Sunday that he will once again be challenging the far-left congresswoman after losing by roughly two percentage points last cycle.  "Ilhan hasn't helped herself," Samuels said after formally announcing his bid during an appearance on WCCO News Talk 830 Radio.
"She has made missteps, even after the last race. There are some folks who are coming [to support me] because of what I am, who I am, and what I will do. And some are coming because of what she's done and what she'll do."
Omar, who was first elected in 2018, has won re-election twice despite a track record of racist and antisemitic comments. The prominent progressive once stated that America needs to be "more fearful of white men" when asked about jihadist terrorism.
She has also accused Jewish Americans of having "divided loyalties," voted "present" on a resolution condemning the Armenian genocide and referred to Israel as an "apartheid regime."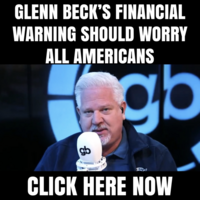 "We have to remember that Israel is our ally," Samuels said of the current conflict in Israel during the WCCO interview. "Hamas is in fact a terrorist organization. But our number one allies are justice and peace."
Samuels has positioned himself as a more centrist alternative to one of the most far-left members of Congress. He has maintained that the narrow loss in 2022 shows that Omar is beatable and is confident that he will easily carry the deep blue district, which Omar managed to win with nearly 74 percent of the vote.
Policing and crime in Minneapolis became a major issue in the 2022 campaign, as Omar was a staunch supporter of the "defund the police" movement that drew criticism from a number of Democrat leaders, including former President Obama. " "It's not a slogan but a policy demand," Omar said in response to the former president's criticism.
Samuels, on the other hand, led the opposition to a city proposal that would have replaced the police force with a "public safety agency" in 2021. The measure did not pass.
"The long tails of the George Floyd and COVID issues continue, with empty storefronts and empty strip malls because people don't want to invest anymore. They don't think it's safe," Samuels said.