Stacey Abrams is a board participant & governor of a UPS foundation that has advocated for the defunding and abolition of the police force on numerous occasions.
Stacy who is running for governor of Georgia again has tried in the past to separate herself from the #DefundThePolice movement's hardline rhetoric. According to state documents, she is still identified as a board participant & governing individual at the Seattle-based Marguerite Casey Foundation, which tweeted #DefundThePolice and #AbolishThePolice in March and February this year.
On March 10, the Marguerite Casey Foundation shared a Washington Post post on "the hidden billion-dollar cost of repeated police misconduct" with the hashtag "#DefundthePolice."
"Grant recipient @DreamDefenders + partners launched the Doctors Within Borders Urgent Care Clinic as part of a larger movement to create direct services and sites of intervention in police violence and prison systems. #DefundthePolice," according to a tweet from the foundation on March 3.
The organization has also expressed support for dismantling the criminal justice and prison systems via Twitter. On Feb. 11, the organization tweeted "Prison Industrial Complex in Atlanta" and tweeted "#AbolishthePolice."
In early February, the foundation presented an event titled "Becoming Abolitionists—A History of Failed Police Reforms & Vision for True Public Safety," which was led by Carmen Rojas, the charity's president & CEO.
Rojas accused Republicans of "fully funding ethno-nationalism" and "White supremacy" during a Feb. 3 discussion with pro-abolitionist author Derecka Purnell, as reported.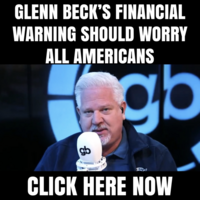 "[What] ideological foundations like ours can do is create a more even terrain for that fight – that the opposition is fully funding ethno-nationalism, fully funding patriarchy and White supremacy, like, whole hog, every day funding it," Rojas added.
"And what we can do at our best, those of us who believe in dreaming, those of us who believe in justice, those of us who are committed to Black liberation – not as an endeavor to keep in our brain, but something that we want to realize in our lifetime – can use resources to do that."
The organization held a book giveaway event in October 2021 to promote Colin Kaepernick's book "Abolition For The People: The Movement For A Future Without Policing & Prisons," which is a collection of writings.
The book "features the brilliance of many amazing thought leaders, building on decades of organizing and opening radical possibilities," the foundation tweeted at the time.
The Marguerite Casey Foundation was established in 2001 and is named after UPS founder Jim Casey's sister, Marguerite Casey. It promotes itself as a "pri­vate, inde­pen­dent grant-mak­ing foun­da­tion ded­i­cat­ed to help­ing low-income fam­i­lies strength­en their voice and mobi­lize their com­mu­ni­ties."
According to her financial reports, Abrams has gotten at least $52,500 from the far-left foundation. Abrams' campaign told Fox News Digital that she does not share the foundation's values.
This story syndicated with permission from Frank at TrendingViews.com