Skepticism was expressed by a federal judge about whether he can give Georgia Democrat Stacey Abrams the immediate right to begin raising and spending unlimited campaign contributions under Georgia law. Abrams was also called out for being in debt years ago, but now having a reported net worth of $3.17 million – and people want to know how that happened.
Fox News called out her net worth and posted a video with the description: 'Outnumbered' panelists discuss how activist and Georgia gubernatorial candidate Stacey Abrams went from being hundreds of thousands of dollars in debt to reporting a net worth of $3.17 million.
Back to the lawsuit – Mark Cohen, a U.S. District Judge, told a lawyer for Abrams' gubernatorial campaign that she was asking him to rewrite state law to allow Abrams' One Georgia committee to start taking money before the May 24 primary.
During a hearing in Atlanta, Cohen told lawyer Joyce Lewis: "The remedy you're asking me to do, I'm uncomfortable with, because you're asking me to rewrite the statute," said a report.
As suggested by Cohen, it would have "made more sense" if Abrams had demanded that the judge shut down the ability of incumbent Gov. Brian Kemp's committee to raise money.
The judge asked: "Why are you not asking me to shut down Kemp's leadership committee?" And Cohen answered that he would rule on Abrams' request for an emergency order by the end of the week.
In a challenge from Kemp's Republican primary rival David Perdue, Cohen ordered in February Kemp's committee not to spend any money in the Republican primary. He said that because Perdue isn't allowed a similar committee, such spending would give Kemp an unfair advantage against the former U.S. senator.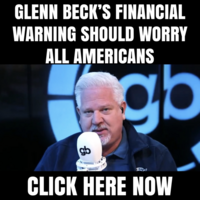 However, Cohen didn't block Kemp's committee from taking in money. This ruling is temporary, while Perdue's lawsuit challenges Kemp's committee as unconstitutional, and Kemp is appealing the ruling.
Abrams also says, just like Perdue, that the new kind of fundraising committee created by Georgia lawmakers last year is unconstitutional.
This so-called leadership committee allows certain people and groups to accept unlimited contributions. Giving to regular candidate committees is limited to $7,600 apiece for the primary and general elections and $4,500 for any runoff election.