Michael Cohen, former Trump attorney who is a convicted perjurer and disbarred lawyer, was interviewed ahead of the former president's appearance in a New York court for his arraignment on Tuesday.
In Cohen's interview with MSNBC's Ari Melber, he once again accorded himself as a partisan and unreliable narrator of the facts.
"I ask you this, though, not citing Mr. Costello, but if Donald Trump's lawyers get you on the stand and then cross-examination, and I'm curious since you're here," Melber said. "They say, look what this man put you through. And then separate you from your family and then you end up behind bars. And you would be understandably upset with him and you have spoken out at times about why you were upset with him."
"Why should this jury, Mr. Cohen, take everything you're saying and not tainted by your understandable negative feelings towards him. What do you say to that?" he asked.
"Let's go to the documents," Cohen said. "I don't want anyone to take a single word of what I'm saying and use that as the basis for a potential conviction. Let's go, as Warner Wolf used to say, let's take it to the video."
"Fair. That's fair," Melber claimed. "The final question. You have been through this in a way many people have not. If Donald Trump goes in tomorrow and he sees how this court system works. And that he's not the president of that court. And he's not the chief judge of that court. And he's not the prosecutor in that court. And in that physicality, and something he is seeing on TV, and seeing you and others go through, actually he experiences himself, not through empathy or sympathy or gathering knowledge. You know in journalism we listen to people and build knowledge. I can't speak to the mental personal process, but he's going to learn it a different way through the primary experience and he entertains the prospect that he could be convicted and he could lose his appeals and at the end of that line potentially, legally presumed innocent, he could end up in prison."
"Based on your long years of service with him, how will he process that?" Melber asked.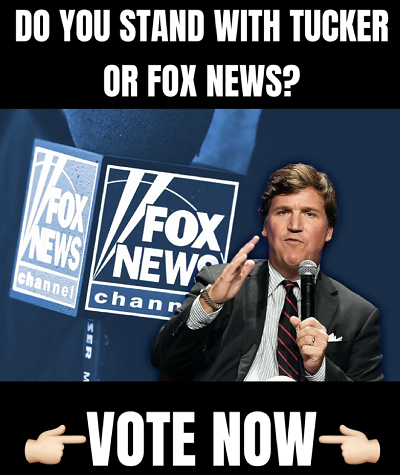 "Very poorly," Cohen replied. "As I like to call him sometimes in my tweets, 'Diaper Donald' will be filling up that diaper."
"You think he'll feel genuine fear?"

"Yes, I think right now he's beyond petrified."

"Star witness" Michael Cohen, the convicted perjurer behind Trump's indictment, weighs in on the former president's court appearance on Tuesday. pic.twitter.com/rxKBhjAmtx

— Becker News (@NewsBecker) April 4, 2023
"This is not something that Donald Trump is capable of either understanding or contending with," Cohen claimed. "He, as you stated accurately, he believes he can control every situation. This is not a situation that he has any control over and that's making him sick to his stomach."
"You think he'll feel genuine fear?" Melber asked.
"Yes, I think right now he's beyond petrified," Cohen replied.
Michael Cohen has repeatedly been questioned over his reliability as a witness in the political indictment against former President Donald Trump.
As noted by Benny Johnson, a 2018 document emailed to the Federal Election Commission shows Michael Cohen's attorney admitting that Cohen made the payment to Stormy Daniels (aka Stephanie Clifford) out of his own personal funds. Cohen later changed his tune and alleged that the payment constituted an excessive campaign contribution. The FEC itself declined to prosecute Donald Trump.
🚨BREAKING: New Bombshell Document DESTROYS Manhattan DA's Case Against Trump

2018 Letter from Michael Cohen's lawyer to the FEC declares Cohen used his own personal funds to pay Stormy Daniels. Trump Camp. NOT party to transaction, did NOT reimburse Cohen for payment. It's OVER pic.twitter.com/QacsjSbZAz

— Benny Johnson (@bennyjohnson) March 22, 2023
A former legal adviser to Michael Cohen, attorney Robert Costello, was called as a key witness in the New York grand jury investigation into former President Donald Trump's alleged payment to adult actress Stormy Daniels. Costello claimed that testimony from the former Trump attorney is "far from solid evidence."
Costello told reporters following his testimony that Cohen is "totally unreliable" in the probe against Trump. He added that the disgraced lawyer is "a convicted perjurer."
"Michael Cohen is far from solid evidence:" Cohen's former legal advisor Robert Costello attacked his ex-client's credibility as the "star witness" in the hush money case against former President Donald Trump. More: https://t.co/crLKBCYjsW pic.twitter.com/TYRpvSmR9W

— NewsNation (@NewsNation) March 20, 2023
"I'm the one who decided to do this. A lot of people cautioned me against it because I have nothing to gain. The only thing I'm doing is trying to tell the truth to the grand jurors because I read all these lies in the media that are being promoted by one side," said Costello. "If you see the full picture … If they want to go after Donald Trump and they have solid evidence, so be it."
"But Michael Cohen is far from solid evidence," added Costello. "This guy, by any prosecutors' standard—and I used to be deputy chief of the criminal division in the Southern District of New York—I wouldn't have touched a guy like Michael Cohen, especially if he's a convicted perjurer."
As noted by the Epoch Times, Cohen pleaded guilty in 2018 to "charges of tax evasion, making false statements to a federally insured bank, and campaign finance violations in connection with an alleged $130,000 payment to a lawyer representing adult actress Stormy Daniels, whose real name is Stephanie Clifford."
"Cohen claims that Trump, during his 2016 presidential campaign, directed him to arrange the payment to Daniels as 'hush money' in order to buy her silence after she claimed to have had an affair with Trump," the report added. "The money was allegedly paid using campaign funds, a violation of campaign finance law."
Constitutional attorney Jonathan Turley is among critics of the Trump prosecution that believes the charges against him are "short on the law."
"Although it may be politically popular, the case is legally pathetic," Turley argued. "Bragg is struggling to twist state laws to effectively prosecute a federal case long ago rejected by the Justice Department against Trump over his payment of 'hush money' to former stripper Stormy Daniels. In 2018 (yes, that is how long this theory has been around), I wrote how difficult such a federal case would be under existing election laws. Now, six years later, the same theory may be shoehorned into a state claim."
"It is extremely difficult to show that paying money to cover up an embarrassing affair was done for election purposes as opposed to an array of obvious other reasons, from protecting a celebrity's reputation to preserving a marriage," he continued. "That was demonstrated by the failed federal prosecution of former presidential candidate John Edwards on a much stronger charge of using campaign funds to cover up an affair."
"In this case, Trump reportedly paid Daniels $130,000 in the fall of 2016 to cut off or at least reduce any public scandal," he added. "The Southern District of New York's U.S. Attorney's office had no love lost for Trump, pursuing him and his associates in myriad investigations, but it ultimately rejected a prosecution based on the election law violations. It was not alone: The Federal Election Commission (FEC) chair also expressed doubts about the theory."
Hillary Clinton similarly ran afoul of FEC regulations in regards to improperly claiming legal expenses and merely had to pay a fine.
"The Federal Election Commission has reportedly fined Hillary Clinton's 2016 campaign and the Democratic National Committee over complaints that they violated federal law in improperly describing expenditures to law firm Perkins Coie, who then hired research firm Fusion GPS to dig up dirt on then-candidate Donald Trump," Fox News reported in 2022.
Former President Barack Obama in 2013 was fined $375,000 for campaign reporting violations, one of the largest fines ever doled out by the FEC. Neither Barack Obama nor Hillary Clinton were charged with felonies or forced to stand trial.
Follow Kyle Becker on Twitter @kylenabecker.