Citing safety concerns, Starbucks plans to close 16 locations in various cities. The stores are located in Seattle, Los Angeles, Philadelphia, Washington DC, and Portland (Oregon). They will be closed at the end of July. The decision comes amid Starbucks' efforts to change the company's culture under the leadership of interim CEO Howard Schultz, as employees nationwide vote to unionize.
In a letter to employees on July 11th, Debbie Stroud and Denise Nelson, who are both senior vice presidents of U.S. operations, addressed the issue of safety at Starbucks stores.
Employees are "seeing firsthand the challenges facing our communities — personal safety, racism, lack of access to healthcare, a growing mental health crisis, rising drug use, and more," they claimed, adding that "with stores in thousands of communities across the country, we know these challenges can, at times, play out within our stores too."
To ensure that workers feel safer in stores, the company offers active shooter training and other types of training. The company provides mental health benefits, access to abortion care, clarity on shifts and store policies, and more, the letter said. The company may also shut down restrooms to the public, reversing a policy from 2018.
In cases where it is unable to maintain a safe environment in a store, Starbucks will permanently close it, the letter states. In those cases, the company will move employees to nearby stores. These moves are among a broader effort to reorganize the company, as outlined in a July 11th letter from Schultz, per report.
Schultz took on the role of CEO for the third time in April. In recent months, he has spent time with employees, actively listening to their concerns and gathering feedback. He has also been working to discourage workers from joining unions, asking workers to avoid unions even before his official return to the company as CEO.
But the campaign for unionization has only grown. By June 24, the NLRB had certified unions in 133 Starbucks stores with well over 3,400 hourly employees among them, and certified decisions against unionization in 15 locations. Not only that, but elections are underway at dozens more stores.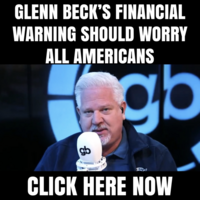 Even with the pro-worker votes, the unionized stores represent only a fraction of the nearly 9,000 stores operated by Starbucks in the US. It's worth noting, however, that Starbucks has made it clear that it doesn't want employees to join a union, and that it won't guarantee certain benefits to those who do so.
In a tweet, Starbucks Workers United Seattle wondered if the decision to close one of the Seattle locations was made with good faith. In June, Starbucks employees at a store in Ithaca, New York, claimed that their store was being closed in reprisal for their union activism.
Concerning this store closure, a company spokesperson said at the time that Starbucks opened and closed stores as part of its regular operations, without providing any reasons. In its last fiscal year, Starbucks closed 424 company-operated stores in the U.S., while opening 449 new locations.
This story syndicated with licensed permission from Frank at TrendingViews.com. Follow Frank on Facebook and Twitter