Stephen Breyer, a retired Supreme Court justice, is justifying the court after it has been attacked for rendering abortion a state issue by overturning Roe v. Wade. 
When the host brought up the matter, retiring liberal Justice spoke with Chris Wallace for his new HBO Max show "Who's Talking To Chris Wallace." 
"I would like to discuss public opinion with you. You frequently cite Alexander Hamilton, who stated that the court lacks a budget like Congress and a sword like the executive branch. That its authority depends on popular acceptance. You previously discussed popular opinion. Consider the Gallup poll, which has assessed judicial approval since 2000. In July, the month following Dobbs, 43% of respondents approved of how the Supreme Court performs its duties, while 55% disagreed. This is the largest negative margin in the court's history, even worse than immediately following Bush v. Gore. You speak of social harmony, but when a court overturns a right that people have enjoyed for fifty years, doesn't that significantly undermine the court's authority?" the host stated.
Who IS talking to Chris Wallace? Stephen Breyer, Tyler Perry, and Shania Twain join Chris – catch his show's debut on @hbomax & @CNN pic.twitter.com/RKQH29PIOg

— Brianna Keilar (@brikeilarcnn) September 23, 2022
The former Justice stated, "If you're going to be a judge, popularity is not a concern. You are unconcerned about what the public may say in terms of public opinion. And if you cross a very fine line here, people will not accept your opinion. They'll assume you're a group of politicians, and the court's past includes some dark days. And when I begin to gripe about the ones I didn't like, I believe you are aware of what Abraham Lincoln remarked after reading Dred Scott. He said this was shocking. And you ask, did I welcome Dobbs's decision? Of course, I didn't. Of course, I didn't. Was I pleased with it? Not even for a second. Did I make every effort to persuade others? Obviously, obviously. Nevertheless, we are where we are, and we will proceed. We attempt to collaborate. I suppose it's a little corny, but I do believe it." 
In anticipation of the October return of the Supreme Court, which has agreed to consider a particular issue, a number of people are eagerly awaiting October. 
This issue will determine whether North Carolina Republican legislators have the ability to establish a political election map without interference from state judges.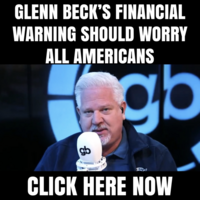 According to the report, the ruling could have an impact on subsequent congressional and presidential elections. The issue will be considered by the Supreme Court when its next term begins in October. 
In Moore v. Harper, the court is asked to defend the principle known as the independent state legislature theory, which holds that state legislatures have the sole and independent right to establish rules. Speaker of the North Carolina House of Representatives for the Republican Party, Timothy Moore, has petitioned the Supreme Court to hear an appeal of his state's Supreme Court's decision earlier this year to reject a gerrymandering hypothesis. 
In a North Carolina election case, the SCOTUS has agreed to investigate the "independent state legislature" hypothesis next term, according to the SCOTUS Blog. According to this theory, state legislators have broad authority to establish rules for federal elections, even if state courts deem such regulations unlawful. 
It stated that Moore v. Harper is the North Carolina election case. SCOTUS adds two further fresh cases to its docket for the next term: Percoco v. U.S. (a case initiated by a former Andrew Cuomo assistant about honest-services fraud) and Ciminelli v. U.S. (a case about federal wire fraud). 
In addition to these three grants, the Supreme Court declines to review a challenge to New York's health care worker vaccination mandate.