Crime is on the rise across America. We all see it; we all know it. Democrats refuse to acknowledge it or do anything about it, so citizens are left to be victimized, only travel in known safe areas where they live, or fight back.
Depending on where you live, red areas can be crime infested as well. There is a litany of explanations obviously, with the chief explanation being economically. Joe Bidens White House has hurt so many people economically, especially lower income and people of color, that some resort to theft. Based on this, it could be impossible to only travel in safe areas.
Some blue areas are so crime-infested that it's literally impossible to escape it. Such is the plight of most of our large cities as they tend to lean blue. It's usually too expensive to move to the good part of town, so short of leaving, you are stuck to fend for yourself. What option does that give you? Fight back of course. While the left whines and cries about guns, January 6 and abortion, the rising crime they ignore is driving MORE people to do exactly what they don't want; buy guns. What are citizens supposed to do? The bad guys have the guns and aren't afraid of retribution, so the good guys have to level the playing field, even if it means taking the bad guy's guns and flipping the script. Check this out.
An Indiana man was armed with not only one gun, but two guns, yet apartment residents were able to disable him with ease and put a stop the the attempted robbery.
Marrell B. Tyler, 18, allegedly broke into the Annex of Kokomo Apartments around 3:25 a.m. on Thursday. He seemingly thought he would easily rob the residents since he concealed his identity with a ski mask and was armed with two guns, according to police.
— Rob Mattox (@RobMattox2) November 1, 2022
Kokomo, Indians is already not a very safe place. Based on FBI crime stats, crime is higher there than 86 percent of all Indiana. Indiana is also home to Gary, former murder capital, so that's a pretty impressive statistic.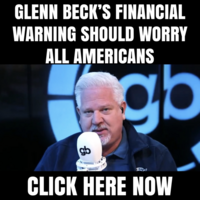 Anyone stalking around in a ski mask at 3:25 in the morning probably doesn't just have cold ears, they are up to no good and likely armed. This stupid crook had a warm face and ears but busted into the wrong apartment. He might have been armed with two guns, but the three male residents were armed with six fists of rage, all of which they decided to use on the perps face.
Not only did they tune Tyler up, they took not one, but both guns this moron was carrying, and held him down until police arrived. Tyler was fortunate one of the guns didn't "accidentally" go off in the ensuing scuffle. Not to be harsh but considering he will likely be let right back out the city would be a safer place if he wasn't on the streets at all one way or the other.
Tyler was transported to the Community Howard Hospital for multiple facial injuries as seen in his bloody mugshot. He was arrested by officers from the Kokomo Police Department and later booked into the Howard County Criminal Justice Center.
The men that levied the beating aren't being charged, as well they shouldn't. This is what it's coming too unless we get some serious change. Do what you have to in order to protect yourself and your home. The calvary is in fact coming, but it might take until 2024 to get here.