Shocking news in the race for the Governor's Mansion in the state of Oregon. Phil Knight, co-founder of Nike opened his checkbook to the tune of 1 million dollars in support of GOP candidate Christine Drazan in her race with Dem Tina Kotek. This is shocking because Knight also recently donated 3.75 million to independent candidate Betsey Johnson. So, what gives? Why would Knight open the wallet for two candidates in the same race?
Republican strategist Rebecca Tweed told KGW Knight's donation said the two donations are not meant as an endorsement of either candidate but rather an attack against the Democrat candidate.
 "It's not really $1 million toward Drazan or $3.75 (million) towards Betsy. It's $4.75 (million) against Tina Kotek," Tweed told the outlet.
Interesting strategy and a lot of money to spend to keep one person out of office. It remains to be seen what Knight's motives are and what axe he has to grind against Dem Tina Kotek, but it is an expensive one. Perhaps Knight sees the destruction in places like Portland and seeks change from the top down.
Nike Co-Founder Donates $1 Million to Electing GOP Oregon Governor https://t.co/Jl5S9Cgdci via @BreitbartNews

— Rob Mattox (@RobMattox2) October 10, 2022
"Each candidate has brought in $13… 14… 16.5 million. We're just getting started. I know people are tired of seeing ads, but sit down and get ready for it,"
The donation comes as Christine Drazan stands within striking distance of unseating Kotek in a deep blue state that has not elected a Republican governor since Vic Atiyeh in 1982.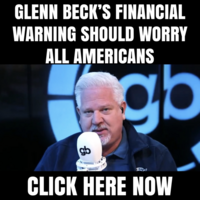 One would never begin to consider a state like Oregon, home to a leftist stronghold like Portland as even remotely possible in terms of changing leadership in the capital. It's been 40 years since Oregan ran even a little red, but perhaps Knight wants to see change, and he is willing to spend the money to make sure anyone but a Democrat takes office.
It's an extremely tight race, and if an infusion of cash from someone like Phil Knight to the independent vote can siphon votes away from Tina Kotek, then that leaves the door open for GOP candidate Drazan.
A new Emerson College Polling survey shows former Oregon House Republican leader Drazan ahead of former state House Speaker Tina Kotek (D)–36 percent to 34 percent. Nineteen percent of those polled plan to vote for former Democrat state senator-turned independent Betsy Johnson. The poll was conducted between Sept. 30 – Oct. 1 with 796 very likely Oregon voters.
Considering how a strong advertising campaign can swing fence-sitting voters, money from Phil Knight could nudge Drazan just far enough ahead to swing the state red, at least in the Capital.
KGW political analyst Len Bergstein concurred with Rebecca Tweed that Phil Knight's donation should be seen as a knock against Kotek by potentially putting Drazan on the path to victory.
"As soon as he sees some polls that say 'wait a minute, there's a chance that Drazan could win,' he's saying well maybe my money could make the difference to push her over the top," said Bergstein.
"This is not a normal election. We're having fun watching it because we have three original candidates for governor and a lot of interesting twists and turns in the race already," 
A change of leadership in Salem, Oregon would be a massive blow to Democratic leadership across the region. Would it be enough to even begin to fix the problems with Dem leadership at the city level of places like Portland? Who knows, but it's a start and Phil Knight might be the man responsible for it.