As President Joe Biden braces for his dismal prime-time, Thursday lecture on "how bad we are" and following his libelous anti-MAGA gun law address in Pennsylvania on Monday, the context of POTUS' statements will be ineptitude and disrespect for America's interests. 
The Department of Defense Inspector General's report released this month clarifies the financial impact of Biden's botched pullout from Afghanistan. Nearly all US armaments were evacuated or destroyed, but Afghanistan's old government had $7.12 billion in US taxpayer-supplied merchandise before it collapsed. The DODIG confirms that the Taliban took much of this equipment. The Taliban's arsenal includes aircraft, vehicles, guns, and other equipment. 
Previous claims from the Special Inspector General for Afghanistan Reconstruction (SIGAR) outline facts. The previous Afghani government abandoned US-supplied Black Hawk helicopters, light aircraft, 2,000 Humvees, 7,000 machine guns, 20,000 grenades, 1,300 rocket launchers, and satellite phones. But wait! Americans delivered 600,000 guns, principally M4 rifles, to Afghani forces, replacing the Russian-made AK-47s used by Taliban fighters all through the 20-year battle. 
Over a year ago, the world was shocked by the Taliban's new weapons stash. The Taliban have designated August 15 a public holiday to celebrate the day Taliban troops stormed Kabul, and the US Embassy was evacuated, as reflected in the iconic picture of a US Chinook helicopter lingering over the building. 
A suicide bomber killed 13 American service personnel during the bungled Kabul airport evacuation. 
RedState's Jennifer Van Laar reported that US Maj. Gen. Donahue forced 50 to 100 refugees off one of the last aircraft out of Kabul to make way for a war trophy, a captured Toyota Hilux. Col. Joe Buccino said the customized pickup truck symbolized how the Division entered a chaotic environment and rapidly regained the strategic advantage to execute the mission. 
Van Laar also disclosed that two C-RAM systems were left at the Kabul Airport, despite claims they were "deactivated" before the last five C-17s took off.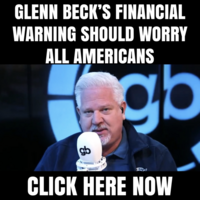 Despite what the unidentified defense official informed Defense One and what Gen. McKenzie said in a news conference, sources say soldiers were ordered to destroy the C-RAMs after the last flights remotely, but the detonators jammed, leaving the C-RAMs fully operational. A source in the intelligence community stated aerial photos of C-RAM since the evacuation shows no destruction. 
Fully operable C-RAMs falling into Taliban hands increases security worries. Leaving the devices undamaged could lead to software/hardware findings that the Taliban and other rivals could exploit to develop warfare weapons that leave any western Navy ship exposed. 
Failure to dismantle abandoned military hardware raises concerns about the sale and transfer of weapons and machinery to be used against friendly forces worldwide. ISIS acquired $600 million in weapons in Mosul, Iraq, in 2014, posing a threat to allied forces. The US Air Force spent a year bombing the equipment. 
The American Conservative quotes former Conditions Department staffer Peter Van Buren: "a surreal state of affairs in which American weaponry is being sent into Iraq to destroy American weaponry previously sent into Iraq." 
This month's DODIG report indicates that the US has no plans to "rescue or destroy" the $7.12 billion in Taliban-held equipment.
Biden was instrumental in arming the Taliban. Arming the Fucking Taliban!!! Only a Super Villain would do that. He gave them advanced American weapon systems. Do you see the irony of him attacking our 2 amendment? pic.twitter.com/KJKzn6z6ww

— Screwpulas (@Screwpulas) August 31, 2022
Let's recall who is guilty of the mounting national and global security risks from the imprudent Afghanistan withdrawal a little over a year ago. GOP House Representatives are waiting anxiously to impeach Biden for botching the evacuation. Biden's midterm campaign sideshows won't reverse America's reputational and security losses, but voters can demand America First at the ballot box this November.