Seth Goshorn, 28, made the difficult choice to leave his position as a teacher and work for Walmart. The northeast Ohio resident posted his story on TikTok. He can be seen holding Walmart's blue uniform in a video in a manner similar to how sportsmen hold up their team jerseys on draft day. Goshorn's video is only six seconds long, but it seems to have caught people's attention. "Leaving teaching after 6 years to go be a manager at Walmart and make more not using my degree," the caption says. The post received over 810K views.
Goshorn admitted to "Good Morning America" that he "absolutely" loves teaching but that he changed occupations in order to earn a bigger wage, especially since he plans to soon start a family with his fiance. "The compensation," he explained. "It was a lot better than I think people are used to and what people would expect."
According to Goshorn, the chance for advancement at Walmart is greater than at his old job. He added: "You don't have to go and get another degree or more initials or letters in front of your name to move up." Goshorn claims to make around $55,000 a year as a stocking 2 coach at a Walmart location in Massillon, Ohio. Walmart confirmed this figure to "GMA."
After working for five and a half years in school, first as a reading tutor in a lower-paid district and then as a second-grade teacher in what he called a "middle [to] upper" paying district, it was an improvement for him. According to Goshorn, his salary as a teacher at Plain Local Schools in Stark County, Ohio, last year was $43,000. The district admitted to "GMA" that the average pay for primary school teachers is $43,896 to $83,766.
Goshorn's mission was to reveal all the hard work that teachers put into their work, but they ended up not being appreciated. He emphasized the fact that the country is amid a huge teacher shortage and significant educator burnout because of the lockdown situation.
"There's a misconception that we only work six or nine months out [of] a year," he added, focusing on the fact that teachers often spend many extra hours grading assignments, creating lesson plans, and doing other work-related tasks.
"Think about how good our teachers can be if they could focus on just teaching and not have to work a second job on the weekends," he noted, explaining that he held his teaching position while also working in summer schools and coaching two sports. "They chose to be a teacher because they're passionate about it. They didn't choose to have to work a second job that comes along with it, and that's the thing that I would have loved to see go away."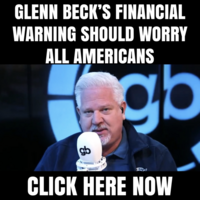 Although he will no longer be teaching full-time, he said he still intends to keep and renew his teaching license. The man doesn't discourage others from pursuing careers in education. "I absolutely don't want this to be that I'm just trying to discourage anybody from becoming a teacher," he said. "That's not the case. I just want my teacher friends to be paid as they should be."
Read this next: DeSantis pushes civics education so teachers focus on 'real history' without indoctrination
Editors Note: Teachers who have off during the summer are not obligated to do any work on anything at all. Teachers are also not required to work one second after the bell rings. They are not required to grade papers at home. They do this because they want to and it is probably the stupidest thing teachers could do. Teachers should be done for the day the moment their day ends at work, but many of them decide to WORK FOR FREE on their own time. That is THEIR OWN FAULT for doing this and they need to stop doing this immediately. What if classwork doesn't get graded? Oh well. Teachers are NOT required to do this at home and work for free, so stop doing it.
This story syndicated with licensed permission from Frank who writes about Conservative News. Follow Frank on Facebook and Twitter