Texas governor Greg Abbott is not done with the vice president yet as he sent another bus of illegal immigrants to her residence on Saturday. Until Harris's residence is filled with immigrants, it should rightly be the ideal sanctuary, considering her involvement in the crisis.
The Governor made headlines as he sent two different buses of immigrants to the Vice President's residence on Thursday. Aid workers took the immigrants who had just arrived at their sanctuary to the closest shelter. Most of these people were from Venezuela, Uruguay, Columbia and Mexico. An infant was also reported to be on the bus.
With three buses of immigrants already secured in Harris's sanctuary, Abbott realized that the Big Apple also has more than enough resources to cater to these immigrants. This conclusion was made seeing how the state's democrats loudly supported Biden's silly open border policies. Hence, Abbott also sent six buses of illegal immigrants to the state's Port Authority as new residents of the prestigious Big Apple.
Though these democrat-run states were the loudest supporters of Biden's policies, these same states have chosen to turn blind eyes to the border crisis. They have left the states closest to the border to suffer for the troubles they created and only support from a distance. 
About two million immigrants have reportedly found their way into America this year. Yet, the democrats still lie to Americans that the border is under control and secure. Hence, affected republican governors, including DeSantis and Ducey, have decided to act instead of talk, as the democrats do not intend to listen.
Desantis recently sent two planes with immigrants to Martha's Vineyard, a bougie democrat neighborhood with the likes of Obama. DeSantis's office said in a statement, "States like Massachusetts, New York, and California will better facilitate the care of these individuals who they have invited into our country by incentivizing illegal immigration through their designation as 'sanctuary states' and support for the Biden Administration's open border policies."
Funnily enough, these immigrants were shipped out to a military base in less than 24 hours, despite the sufficiency of funds and liberalism in the neighborhood. Instead of accepting fault in the situation, leftists accused DeSantis of human trafficking, claiming he was committing a crime against humanity. They added that he was following the steps of the Nazis with his relocation programs which he created to protect his state.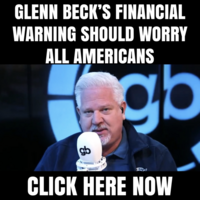 'CRIMES AGAINST HUMANITY': The far-left congresswoman likened Florida Gov. DeSantis and Texas Gov. Abbott's actions to 'trafficking.' https://t.co/Axvj1R7QEk pic.twitter.com/594s1Wskv6

— Fox News (@FoxNews) September 17, 2022
Abbott said, "President Biden's inaction at our southern border continues putting the lives of Texans — and Americans — at risk and is overwhelming our communities. To continue providing much-needed relief to our small, overrun border towns, Chicago will join fellow sanctuary cities Washington, D.C., and New York City as an additional drop-off location."
Go DeSantis and ABBOTT 💯❤️ pic.twitter.com/spen79iqhZ

— Bernadette (@BernadettePro17) September 17, 2022
The Governor's office noted that about 8,000 immigrants were dropped off in Washington this year. Moreso, over $12 million had been spent so far on chattering the buses to move the immigrants.