GOP sources in Texas confirm that Texas Gov. Greg Abbott will back former President Donald Trump for the 2024 Republican candidacy when the two meet Sunday along the US-Mexico border.
Trump will join Abbott in Edinburg, Texas, for the governor's annual pre-Thanksgiving tradition of feeding tamales to Texas Department of Public Safety troopers and Texas National Guardsmen stationed near the southern border as part of the governor's Operation Lone Star program.
Trump backed Abbott in 2021, when the governor was running for re-election and facing a host of of right-wing primary threats. Abbott was massively re-elected in March of last year, then easily defeated Democratic candidate former Rep. Beto O'Rourke in November to clinch a third term as governor of Texas.
According to individuals in the governor's political sphere, Abbott was thankful for Trump's early endorsement last year, and he's now seemingly returning the favor.
Trump, who is running for president for the third time, is the overwhelming favorite to win the Republican nomination in 2024, with Florida Gov. Ron DeSantis and former UN Ambassador and former South Carolina Gov. Nikki Haley trailing in the polls.
The former president's visit to Texas to meet with Abbott near the border will focus attention on the explosive topic of illegal immigration and border security. The issue has long been on Republican voters' minds, and GOP leaders and lawmakers have harshly criticized President Biden's administration over the spike in migrant border crossings over the past two and a half years.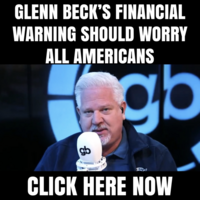 Trump has promised that if re-elected he will undertake the largest mass deportation effort in American history, as well as reinstate travel bans and his 2019 "Remain in Mexico" program, which required non-Mexican asylum seekers attempting to enter the United States at the southern border to wait in Mexico until their cases were resolved.
Trump also stated that he will attempt to repeal automatic citizenship for children born in the United States to illegal immigrants, a proposal he championed during his presidency.
Biden's re-election campaign in 2024 has attacked Trump's "scary" policies, claiming that they will violate the US Constitution, the nation's ideals, and immigrants' rights.
Border security has long been a priority for Abbott, who has frequently clashed with the Biden administration.
During a special session summoned by the governor, the Texas legislature enacted a contentious bill this week that allows state law enforcement authorities to arrest suspected unauthorized migrants. The strict immigration law has been strongly opposed by Democrats.
The Texas House on Tuesday passed Senate Bill 4, which criminalizes illegal immigration at the state level.
"The legislation would make it a misdemeanor crime for noncitizens to improperly enter Texas from a foreign nation—for example, by swimming across the Rio Grande from Mexico," reported the Texas Observer. "After arrest, the bill empowers magistrates or judges to, with the arrestee's consent, order the person to return to the nation from which they entered rather than face prosecution. An individual who declines this option faces up to six months in jail, after which they will be subject to an identical order to leave the country and likely be transported by police to the nearest international bridge. Refusing to comply with these self-deportation orders is a separate felony offense."
It will be interesting to hear former President Donald Trump's thoughts on the Texas legislation during his border visit on Sunday.
Subscribe to the "Relentless Podcast" with Kyle Becker.