This is a strange technique to prevent homeschooling. 
A North Texas school system tried to manipulate parents who removed their kids from school. 
Madison Bratcher received a strange response from her daughter's school after pulling her. 
Her daughter was ridiculed, exposed to sexually improper talk, and abused in class and on the bus. Bratcher said she mentioned these issues with her daughter's school, but they were ignored. 
Bratcher said these occurrences prove Bridgeport doesn't care about pupils. 
Bratcher and her husband homeschooled sixth-grader McKinley. They emailed the school that she was leaving. 
Their email went unanswered. Later, the school notified Bratcher that enrollment was open. She told the person she would homeschool her daughter. Bratcher's daughter was homeschooled, but school administrators called twice more.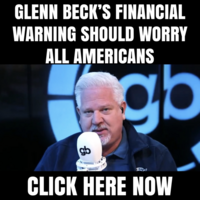 On the third contact, an official advised her to fill out documents to withdraw her kid. This person also enquired about Bratcher's McKinley education program. Bratcher got uneasy and asked the school to email her the forms. 
Forms asked her to identify homeschooling's "dangers, problems, and drawbacks." One of the papers suggested the district could examine a family if it "reasonably suspects" the youngster won't follow a legitimate homeschooling program. 
The mother saw this as an effort to discourage homeschooling. It's easy to see why she might feel this way, given the practice's "disadvantages."
Bridgeport ISD said it is no longer using forms for withdrawing that called homeschooling "dangerous" after they were received by a family who shared them with others. https://t.co/XTFFwcCnD3

— The Texan (@TheTexanNews) September 7, 2022
"No one should feel bad about choosing to homeschool. It is not dangerous as they are making it out to be," Bratcher said. 
The mother contacted P.J. Giamanco's phone calls and forms. 
"He was very nice and respectful. He assured me I wouldn't have to fill out the forms and would receive no more harassing phone calls," she said, denoting that he seemed disturbed with them as well. 
Giamanco requested Bratcher for her withdrawal email. BISD has ceased utilizing the documents and apologized to families who received them, he told The Texan. 
Tim Lambert, president of the Texas Home School Coalition, said this isn't a usual process. "The TEA requires simple written notification from parents when withdrawing their children from a public school to homeschool, which includes the date homeschooling begins," he elaborated. 
Parents can utilize a template email on the organization's website to withdraw their children from public school. 
"We recommend this email process because often school officials try to intimidate parents by demanding things not required by law or TEA policy or in some cases simply denying withdrawal," Lambert noted. 
Some schools refused to sign return receipt requiring withdrawal letters, so they switched to email. 
This is bad enough. How many other school districts respond this way if families homeschool? Who uses intimidation? How often do they convince parents to enroll their kids? 
If parents want to homeschool, they shouldn't be told it's harmful. Moreover, threatening to probe them if they think parents aren't adequately educating their youngsters is repulsive. 
Parents should also know about this. This is simply another example of how far these people will go to guarantee the government has a monopoly on schooling.