Meeting with the press shortly after his appearance in a New York City courtroom, former President Donald Trump addressed the withdrawal of House Majority Whip Rep. Tom Emmer (R-MN) from the Speaker's race quite succinctly. "Well, that was quick, that was very quick," he said in part.
As previously reported by Trending Politics: Emmer dropped out of the race within about an hour of a brutal 'unendorsement' from Trump and a closed-door vote of the GOP Conference that found him some 26 votes short of unanimous support. He could only afford to lose four votes.
Speaking to reporters according to Forbes Breaking News, Trump was asked, "President Trump who's next for you has been a speaker just hours after your criticism we believe you had an impact there and who would you like to see as Speaker?"
Trump began,
"I absolutely must have had an impact because as soon as I did the 'UNendorsement' and it was never an endorsement, I was never treated particularly well by him as you probably have heard. And he wasn't MAGA most people are MAGA in the Republican party. They want to see our country be great again."
He continued, "So I disagreed with him on a lot of things over the years, and I assume it had a big impact. I wrote a note I wrote, I guess you'd call it an endorsement of maybe anybody else. And I haven't made a determination on the… but we have some very good people, we have some really great people and we're not going to go through the list right now but we do have some great people."
When the prospect of Congressman Byron Donalds (R-FL) was brought up, Trump responded positively if briefly. He said, "I like Byron very much. I like all of them very much."
Returning to the topic of Majority Whip Emmer, Trump added, "I was not happy with the one that seemed to be gaining speed I disagreed with him very much on globalism and on many other things and that's the way it turned out I'm for America First."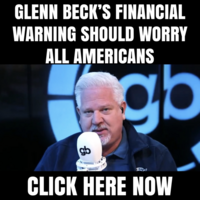 He reflected,"America First is very important to me I don't think he was for America First and so it looks like he dropped out.
"Did he just drop out? Did I hear? Well, that was quick, that was very quick."
"But we have some great people and one of them will be chosen and when they're chosen I think they'll be a great speaker we have uh four or five that want it," Trump concluded. "They're warriors they're smart and love our country."
WATCH;
Trump was hardly alone in his pronouncement at the speed of Emmer's withdrawal. Capitol Hill staffer Kaela Thompson wrote, "With how quick Emmer's candidacy was, is the general public even going to know that he was speaker-designate for an hour?"
With how quick Emmer's candidacy was, is the general public even going to know that he was speaker-designate for an hour? pic.twitter.com/O0rlF9HBm7

— Kae (@KaelaThompson_) October 24, 2023
Author Keith Boykin noted to X much as Trump did, "That was quick! Tom Emmer has already dropped out of the House Speaker's race."
Former chief White House photographer David Hume Kennedy joked, "That was quick. If you went on a bathroom break you missed the drama."