During a recent appearance on Glenn Beck's podcast, the appropriately named "Glenn Beck Podcast", Kari Lake, Arizona's GOP gubernatorial candidate, discussed faith in a very powerful way.
That came when Lake recounted the cancelation attempt on her in 2019 after she was caught on a hot mic using some vulgar language and told Beck show she prayed for help and God delivered, using the story as an example of how faith has impacted her. In her words:
"I got canceled in 2019. I got canceled really hard because of a live mic situation that somehow got let out.
"Looking back at the live mic situation, I think it's kind of funny. You'll have to Google it. I won't say what I said on here, Glenn. I don't want to get you canceled, but what I said was the truth, the unabashed truth, and I got canceled.
"It gave me great stress because, at the time, I wasn't ready to leave my job, and I felt that I'd done everything right, and I'd been good to people, and here I was getting raked over the coals.
"The first time you get canceled, it's pretty tragic at the time — now I laugh at getting canceled, I get canceled every day by somebody — and so I prayed to God really hard. I mean, I was like down on my knees saying, 'Get me through this. This is painful. Will I survive this?'
"And the next day, the cavalry came through. All of a sudden, my supporters just started coming, and I guess they overwhelmed the TV station with phone calls and emails. They started showing me love and support, and I said to God, 'thank you. You did that.'"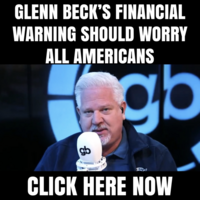 Watch Lake talk with Beck about her faith and the cancelation incident here:
As background, the 2019 cancelation attempt to which Lake referred occurred after a local newspaper exposed her as having a Parler account.
Speaking about that with her cohost, who was telling her that Fox News 10 wanted her to get rid of the account, Lake ended up cursing, saying saying "F*** them, they're 20-year-old dopes. That's a rag for selling marijuana."
That comment came after her co-host said "I think they just think it's been branded as a far-right kind of place … so they don't want you tied into anything like that where you're going to get blowback from the New Times or whoever it is."
Lake groaned about the situation and her co-host followed up, saying "I know, but then they're in a position where they've got to explain it, or you've got to explain it."
Watch that here:
Lake has been in the news recently for her taking a hardline, MAGA stance in the gubernatorial race in Arizona, with the liberal press melting down over her stance on certain issues.
It's not hard to figure out why: Lake has so far refused to back down on issues like voter fraud, policing, and in mocking RINOs like Liz Cheney for fighting against her.
By: TheAmericanTribune.com, editor of TheAmericanTribune.com. Follow me on Facebook and Subscribe to My Email List