On Thursday, Dwayne "The Rock" Johnson expressed his gratitude to God and the "Angels of mercy" after his mother, Ata Johnson, survived a harrowing car accident.
The 74-year-old came out unscathed, despite the vehicle being severely damaged. In a post on Instagram, the 50-year-old actor shared a photo of the wreckage and praised his mother for being a survivor not only of the accident, but also of lung cancer and other adversities.
In an Instagram post, The Rock said
Thank you God 🙏🏾 she's ok. Angels of mercy watched over my mom as she was in a car crash late last night. She'll survive and continue to get evaluated. This woman has survived lung cancer, tough marriage, head on collision with a drunk driver. She's a survivor, in ways that make angels and miracles real. Thank you LAPD & LAFD for being so caring & focused. Thanks for staying on phone and talking me thru it all. I got one parent left, so if you still got your mom and dad make sure you hug 'em hard, cos you never know when you'll get that 3am call we never want to get.
In the photo shared by the actor, the front of a red Cadillac SUV is visible with one side completely torn apart, revealing its internal components. Although it cannot be determined from the photo if the airbags deployed during the crash, it is probable.
According to Fox News, the "Black Adam" star lost his father, Rocky Johnson, in 2020 due to a massive heart attack. Many celebrities offered their well wishes to the superstar's mother, as seen in the comments section of the post.
The comments section was littered with praise and thanks.
Actor Tyrese Gibson, who starred in Fast and Furious with The Rock, wrote, "Praise God we love you angel mother! Praise God in the name of Jesus you will ALWAYS be covered…. We love you mother! GRACE!"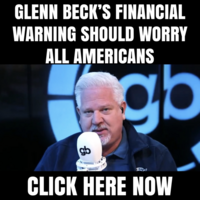 James Bond star Pierce Brosnan commented "God bless."