#SueTheView has been trending on Twitter after co-host Whoopi Goldberg smeared TPUSA. Goldberg said the conservative organization allowed neo-Nazis to attend their event in Tampa, Florida. She then tried to backtrack, offering a "quick clarification" to mention that the neo-Nazis were "outside protesters."
The founder of TPUSA, Charlie Kirk, said the group was exploring legal action against the show. He said in a tweet: "Talking to lawyers. Many think we have a strong case. You cannot smear minors as Nazis and get away with it. It impacts them for the rest of their life. #SueTheView"
"The View" co-host Sara Haines sparked the comments from Goldberg when she announced, "I've got a legal note. The conservative group Turning Point USA has condemned the group of neo-Nazis and said they have nothing to do with the organization."
Co-host Joy Behar used the opportunity to taunt Ron DeSantis, the Florida GOP Governor, "Yeah, but where was DeSantis is what I want to know?" Whoopi Goldberg then proceeded to attack TPUSA, charging it, "But you let them in. You let them in and you knew what they were. So you are complicit."
After a commercial break, seemingly realizing that she needs to backtrack, Goldberg declared, "I want to make a quick clarification about the neo-Nazis at the Turning Point event: they were outside protesters."
But then she persisted, "My point was more metaphorical, that you embrace them at your thing, I felt. So I just — they were not in the building. … They were not in the building; they were in the mix of people at the thing."
In a tweet, TPUSA said, "After a group of Antifa and left wing protesters showed up, predictably, to protest our event, they eventually dispersed, then minutes later these 'nazis' appeared. Who are these people? We have no idea, and ABC and other news media aren't curious enough to find out."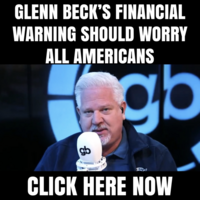 "TPUSA students confronted and argued with these individuals," the organization added. "Our security attempted to remove the 'nazis' but were unable to intervene because they were standing on the public sidewalk. TPUSA students ultimately left the scene, at which point these individuals dispersed."
The neo-Nazis protesters displayed anti-Semitic material and a sign reading "DeSantis Country" in what appeared to be an attempt to defame him by linking him to their rhetoric.
The organization issued a statement declaring that, "Turning Point USA 100% condemns those ideologies in the strongest of terms." They pointed out that the individuals were located on public property, thus TPUSA's security could not physically remove them, and that TPUSA students initially confronted the group but then left.
#SueTheView was trending on Twitter.
A Twitter user named Jack Posobiec claimed: "Twitter is suppressing #SueTheView from trending! It was #10 but they're hiding it under The View. Corrupt!"
UPDATE: THE VIEW ISSUED AN APOLOGY FOR GOLDBERG'S DEFAMATORY REMARKS!!
Hosts on 'The View' were sent a cease and desist letter from a conservative group after hosts made defamatory statements this week about Turning Point USA, suggesting they were linked to neo-nazi protesters outside of a Florida event. The Turning Point group is not linked to them and opposes their beliefs, therefore they sent a cease and desist letter to 'The View' implying legal actions might take place if the statements were not retracted. Whoopi Goldberg made the comments that triggered the cease and desist letter, but another host made the apology.
This story syndicated with licensed permission from Frank who writes about Entertainment News. Follow Frank on Facebook and Twitter