Appearing over the weekend on Sirius 125, South Dakota Governor Kristi Noem discussed her recent proposal to stop Red China from buying up land in South Dakota and how the special interests in her state are fighting back against that proposed law.
Speaking about that, she started off by describing the Chinese as an "enemy", saying "I think all of us can agree as Americans that China shouldn't be buying up land in the United States. They are an enemy. They are an evil government built on Communism and taking away freedom. That isn't something we should allow to have a presence here in our great country."
To stop the Chinese from buying up farmland in her state, Noem has pressed the legislature to pass a bill meant to deal with the issue. Noem's bill, if passed by the South Dakota legislature, would create a South Dakota version of the Committee on Foreign Investment in the United States (CFIUS) that would determine whether foreign entities buying land in the state should be able to and block those purchases as it sees fit.
Emphasizing the importance of the move and why she thinks the threat is urgent, Noem went on to describe how the Chinese are buying up land near Air Force bases, saying:
"This is an issue that came up months ago when we saw a land purchase in North Dakota, our neighbors to the north, where a Chinese entity bought up land next to their Air Force Base, saying they were going to build a corn plant, but there wasn't enough even corn grown in that area to sustain a facility like that, and it came under question.
"I think we all agree that we shouldn't allow our enemies to have a presence, especially close to our national security infrastructure. We have Ellsworth Air Force base, which is going to be the home of the B21s. We want to make sure that those who have the chance to purchase land here in our state love America and that they want to do good, not do us harm."
Continuing on that line, she noted that the B-21, America's new stealth bomber, coming to South Dakota makes keeping the CCP out all the more important, saying: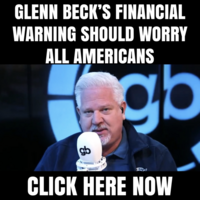 "We also agree that this is a national security issue and that protecting America is important and that this has been a real threat to our country, and with the B21 coming to South Dakota, we are a target for exactly the kinds of activities that China is doing in other places, such as buying up land and assets and from other countries that hate us."
Noem isn't the only governor to speak out about the issue. Florida Governor Ron DeSantis also sounded off on Chinese land purchases recently, saying, when speaking to FNC's Tucker Carlson about the issue:
"We want no CCP land purchases, and obviously, they are not going to do it directly. They will have shell companies, so we're going to have to have a system in place to scrutinize this.
But why would we want them buying farmland? They had very little farmland in the United States, even 10 years ago. Now they have significant holdings, not as much in Florida, but you do have it in other parts of the country. Why would we want the CCP to own land near a military base or own critical infrastructure?"
"So we're looking for a flat ban, and so we're going to work with the Florida Legislature to get that done.
"Tucker, American policymakers for a generation have been empowering the CCP. They said it would end up working out. China would become a democracy. In fact, this is a very serious threat to our country. Why would we want them to have even more influence over American society than they already do?"