It must be a cold day in hell, as even Democrat-backing CNN is now bringing on guests that are tearing into Biden over his handling of the economy and the catastrophe that the Biden economy has so far been, with inflation making dollars worth less and less as skyrocketing gas and grocery prices empty what dollars remain in wallets.
That guest is current political commentator and former Utah Congressional  representative Mia Love, who ripped into the Biden Administration for its complete lack of leadership and the resulting economic disaster, saying, to Jake Tapper on CNN's "State of the Union":
"I do not understand how anyone cannot agree. There is no leadership here. And I was in Congress during the time where, even with a president I didn't agree with all the time, found some things to agree with. When it came to TPA, TPP, he had Republicans saying, 'Okay, we're going to help support you.'"
Tapper, asking about whom she was speaking, said "You talking about Barack Obama now?"
Responding, Love said, "I'm talking about — yeah" and then unloaded on the Biden Administration for the severe economic pain people are experiencing under it, saying that leadership that unites right and left to fix the problem is possible, but Biden isn't showing it, saying:
"It's possible. So, when you're looking at the economy, you're looking at inflation, gas prices, and I know everyone's sick of me saying this, but this is what the American people are feeling.
"It's a major fail. People aren't feeling the pinch. They're feeling the pain of what is happening. People are priced out of the housing market. It's just — it's a failure of leadership and a failure of having a plan to fix the economy."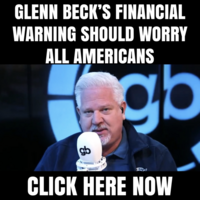 Perhaps even more surprising was host Jake Tapper's response when the leftist Mayor of Cincinnati attempted defending Brandon and his "leadership", firing off a snarky response when the mayor tried boosting Biden.
That came when Mayor Pureval said:
 "If not for President Biden's leadership and the American Rescue Plan, cities across the country would have failed. I'm talking about no police, no fire, no trash pickup or snow removal. Cincinnati is receiving about $300 million from the American Rescue Plan.
"And if it had not been for those dollars and the revenue replacement that we lost due to the pandemic, we would have had to lay off firefighters and police officers and sanitation workers. Because of President Biden's leadership, Cincinnati has the resources to exist. People of Hamilton County know that, and they appreciate it."
Responding snarkily, Tapper, rather than just going along with it and saying that Biden had, in fact, shown leadership, said "You're a good spokesman for the White House."
Perhaps CNN really is trying to turn around and become less biased. Either that or even it's starting to feel the pinch of Bidenflation. Either way, it was a rare, pleasant sight to see CNN get critical of the Democrat in charge.
By: TheAmericanTribune.com, editor of TheAmericanTribune.com. Follow me on Facebook and Subscribe to My Email List