Former Trump Advisor Steve Bannon has been dragged before a court for refusing to deal with the January 6th Kangaroo Court Committee, having to face "contempt of Congress" charges in federal court for not wanting to deal with that Liz Cheney-dominated committee.
And now, in an interview he gave to Breitbart News, Bannon's lawyer, David Schoen, is calling out the manner in which the government is attacking Steve Bannon's basic civil liberties, claiming that it could "happen to any American".
Describing the arguments from the beginning of the case against Bannon itself, Breitbart reported that:
Prosecutors argued that Bannon thought he was "above the law"; defense attorneys said that, on the contrary, Bannon tried to follow the law by seeking legal advice and waiting for the courts to resolve executive privilege claims.
Describing what Bannon did, Schoen noted that when Bannon was subpoenaed by the Committee, he advised by his attorney that there were executive privilege issues to resolve, and so didn't go along with the subpoena. Commenting on that and what it means for Bannon, Schoen said:
"When you get a subpoena and you hire a lawyer, you ought to be able to rely on that lawyer's advice. There is nothing wrong Bannon did in this case, he's just not able to tell his story. He was told: You're not able by law to comply. Bannon simply followed his attorney's advice."
Schoen added that there are constitutional issues in the case, saying: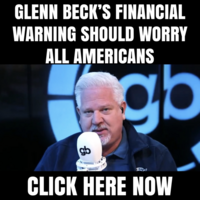 "The judge has made his rulings and we have to respect his decision, but there are more important constitutional issues for appeal here than virtually any other case I've handled."
The judge in the case has been largely unmoved by Bannon's pleas that he's being persecuted for political reasons, as Business Insider reported, saying:
Judge Carl Nichols, a Trump appointee confirmed in 2019, shut down questioning from defense lawyers about the motives of the House lawmakers who supported subpoenaing the longtime Trump ally as part of the congressional inquiry into the January 6, 2021, attack on the Capitol.
"I do not intend for this to become a political case, a political circus, a forum for partisan politics," Nichols said.
Further, Judge Nichols has, according to Breitbart, "has excluded every argument against the legality of the subpoena, and the constitutionality of the committee, which many critics say has already violated the terms of its own enabling resolution."
One such critic is Alan Dershowitz, who former President Donald Trump quoted on Truth Social as saying "Never seen anything like January 6th Panel." It is a Fraud and a disgrace to America. No due process, no cross examinations, no opposing witnesses, no nothing!"
Regardless of the criticism direct the Select Committee's way, Bannon still faces the attack on his civil liberties and his having to deal with that attack both with the Committee and in the federal court.
By: TheAmericanTribune.com, editor of TheAmericanTribune.com. Follow me on Facebook and Subscribe to My Email List